Wooden stretcher 2 bodies and adjustable height 182 x 62 Kinefis Tornea (Ref. KNF-45243)
price 750,51€
[Including VAT. No shipping costs.]
Shipping in 5-7 days approx.
Shipping included in price
Description Wooden stretcher 2 bodies and adjustable height 182 x 62 Kinefis Tornea (Ref. KNF-45243)
Camilla two bodies made ​​of quality beech, height adjustable backrest elevation by two hinges rack and tray provided.
Technical characteristics of the wooden folding stretcher Kinefis Tornea
- Density foam 7 cm and 25 kg.
- Covered in leatherette in various colors to choose high quality fireproof material..
Color table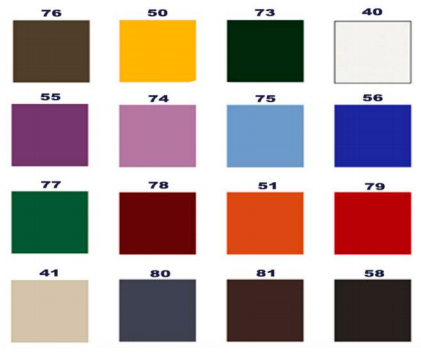 * NOTE: Enter the color of your choice in the comments box
D approximate dimensions and folding wooden table Kinefis Tornea
- Adjustable height 66 to 91cm
- Width 62cm
- Long 182cm
Transport and Delivery
The price includes shipping to Peninsula. Following the current policy of transport companies delivery will be made ​​to front door. If necessary go up or down a floor should contact us to ask the transport company waiter service. This service is an additional charge.

CAMILLA 3 YEARS WARRANTY