Gynaecological Electric Treatment Table with leg supports - 2-Sections - 110 x 55 (Ref. KNF-7236)
price 1.104,70€
[Including VAT]
Shipping in 5-7 days approx.
* The shipping costs are calculated in the shopping basket
Description Gynaecological Electric Treatment Table with leg supports - 2-Sections - 110 x 55 (Ref. KNF-7236)
Electric Camilla 2 bodies 110x55 with leg supports for gynecology
Camilla two bodies with electric lifting and leg supports for gynecologist massage or rehabilitation. Camilla professional use of high quality and durability.
Skin: Fibreboard of wood covered with foam 7cm, density of 25kg and lined skay.
Leg: 14mm chrome rod calibrated, based plywood board covered with foam density 3cm and 25kg, lined skay.
Part of the removable feet
Lemburg train. In the highest position
Approximate measurements
Long 110cm
Width 55cm
Height adjustable 54-82
Structure: rectangular profile of 50 x 30 mm welded steel cold forming with a thickness of between 2 and 3 mm
Treatment: Epoxy paint baked in the oven 250 degrees
Height adjustment: by electric motor with hand control
Engine:
Linear actuator
A connection to the network 230v: C 50hz
Voltage 24v DC
Protection IP.20
6000N load
Race 175mm
Speed ​​up 38.5 mm.s
Table of colors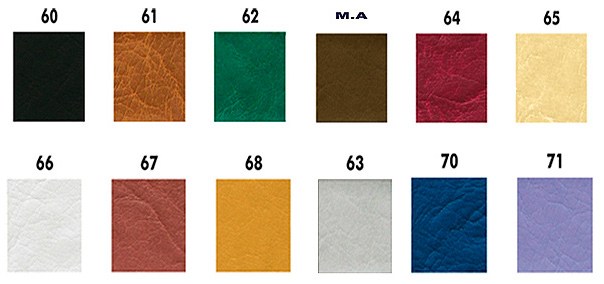 As for the color chosen only you have to enter your number in the comment box of the buying process
The price includes shipping Peninsula. Following the current policy of transport companies delivery will be made ​​to front door. If it is necessary to raise or lower a floor should contact us to ask the transport company waiter service. This service carries an additional fee.

THREE YEAR WARRANTY