Body Cream Green Tea Lipolytic and Reducer Professional Kosmetiké 500 cc: Revitalizing moisturizing effect and (Ref. T0077)
clients ratings:

4.6 of 5 (24 reviews)
before 14,50€
price 9,75€


Offer -33%

[Including VAT]
Product in stock. 199 units in stock. Immediate shipping
* The shipping costs are calculated in the shopping basket
Description Body Cream Green Tea Lipolytic and Reducer Professional Kosmetiké 500 cc: Revitalizing moisturizing effect and (Ref. T0077)
Green Tea natural cream Kosmetiké with antioxidants and moisturizing properties, ideal for reducing the production of free radicals and repair skin damage
Moisturizer lipolytic and reducing effect, thanks to its content in green tea extract, is a rich plant extract in vitamins A, B, C and E, high anti oxidant effect due to the action of polyphenols that prevent free radical formation preventing premature aging.
Body treatments, it is a great ally for removing fats, caffeine concentration and protein.
To this we must add the content in moisturizing and emollient substances like almond oil, glycerine and betaine, leaving the skin soft and healthy looking.
How to Use
Apply a generous amount of product on clean and dry with a gentle massage until completely absorbed skin.
Conservation
Store in a cool, dry place, away from direct light bulbs. Avoid cross-contamination.
warnings
Do not eat. Keep out of reach of children.
Ingredients
Aqua, Prunus amygdalus dulci oil, Helianthus annus seed oil, Cetearyl octanoate, PEG-100 setearate, glyceryl stearate, Benzyl Alcohol, Glycerin, Betaine, Camellia sinensis extract leaf, Carbomer, Perfume, Tocopherol, dehydroacetic acid, Benzoic acid, Sorbic acid, sodium polyacrylate, Trideceth-6, Citronellol, Hydroxycitronellal, Linalool, Hydrogenated Polydecene, CI 42090, CI 19140.
Presentation
- Package of 500 cc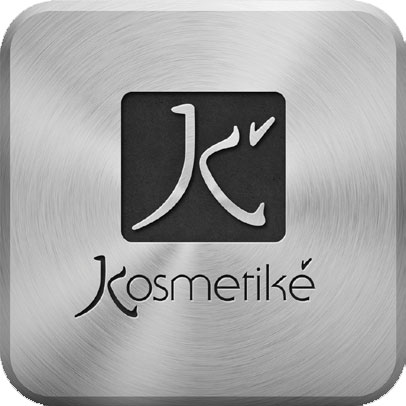 PROFESSIONAL LINE
Professional Kosmetiké the cosmetic line has been created to offer products for professional use at very competitive prices.
Its elegant formulations have been selected based on the following criteria:
- High quality ingredients and efficacy
- High content of natural ingredients
- Products in the current market trend
- Soft and pleasant textures
- Wholly pure and natural, without chemical additives, synthetic or animal without colorings or preservatives
The main objective of the full range of products Kosmetiké Professional line is the search for maximum skin care and hair.
Payment Methods
>

Credit cards: VISA, 4B, Master Card

>

Bank transfer

>

Paypal
Purchase terms
>

VAT included in all products

>

Shipping: Shipping costs may vary depending on the country of destination, and on the weight and volume of the products.
Physical store and contact