Body Peeling Sugar and Rose Kosmetiké Professional 200 cc: Regenerating Effect (Ref. T0045)
clients ratings:

4.9 of 5 (9 reviews)
before 7,85€
price 4,95€


Offer -37%

[Including VAT]
Product in stock. 16 units in stock. Immediate shipping
* The shipping costs are calculated in the shopping basket
Description
Description Body Peeling Sugar and Rose Kosmetiké Professional 200 cc: Regenerating Effect (Ref. T0045)
Peeling Kosmetiké Natural of Sugar and Rose Hip of great regenerating effect. Helps maintain a youthful and clean skin, eliminating all types of dead cells.
Peeling exfoliating body for firming action . It has a creamy texture and gives a feeling of tonicity . Rich in essential oils and natural ingredients . They do not contain parabens.
Strengths
- Vegetable oils: nutrients
- Sugar cane: exfoliant
- Essential oils: toning
Intensive exfoliation for body remodeling action . They leave the skin calm and relaxed . Rich in essential oils and natural ingredients. Peelings based on sugar and vegetable oils have a calming effect and leave the skin nourished and moisturized . They contain essential oils that give specific properties that we will explain later. Contains no parabens.
General Results
Tests performed with individuals with rough and impoverished skin (opaque and dry) have shown that, since the first application , there is a high reduction of dead cells , leaving the skin looking smooth and calm . In addition, after the first treatment , the skin is more hydrated and renewed , visibly smoother and more receptive to the active ingredients of successive treatments.
The whole range of products presented contains the exclusive natural sugar asset, in combination with various vegetable oils that differentiate some products from others and which we will discuss later. This combination, enhanced with massage, develops a triple action:
- It renews the epidermis releasing it from dead cells and impurities, which hinder breathing and receptivity.
- It guarantees a high hydration contribution to the skin tissues, favoring the penetration of successive treatments.
- It helps to stimulate the superficial microcirculation thanks to the mechanical action of the massage-scrub.
Contains pure aloe vera , excellent moisturizing, restorative, regenerating and refreshing properties for the skin.
Mode of Use
- Under the shower : apply on wet skin. Massage the product in a circular direction. Rinse with water only.
- Hydromassage : massage the product on dampened skin and immerse in the bath.
- Turkish bath / sauna: massage the product on wet skin and enter the Turkish bath or sauna; The draining activity will be enhanced.
Regular use is advised 1 or 2 times a week. At the end of the treatment rinse with water without using bath gel to prolong the beneficial effects.
Conservation
Store in a cool, dry place. Do not expose to direct sunlight. For the ideal preservation of the product it is recommended to keep it at a temperature of approximately 20ºC. If temperature variations occur the product, due to its composition, can vary its shape becoming more liquid or harder. The initial characteristics would be recovered by restoring the indicated temperature.
Ingredients
Sucrose, Cetearyl Ethylhexanoate, Prunus Amygdalus Dulcis Oil, Alba Wax, Parfum, Aqua, Rosa Moschata Seed Oil, Sodium Lauroyl Glutamate, Triticum Vulgare Germ Oil, Glycine Soja Oil, Sodium Chloride, Citronellol, Linalool, Hexyl Cinnamal, Tocopherol, Limonene, Glycerin , Beta-Sitosterol, Benzyl Salicylate, Squalane, Alpha-Isomethyl Ionone, Vitis Vinifera Fruit Extract, Potassium Sorbate, Sodium Benzoate, CI 45100.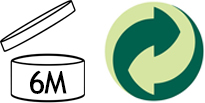 Presentation
- Pack of 200 cc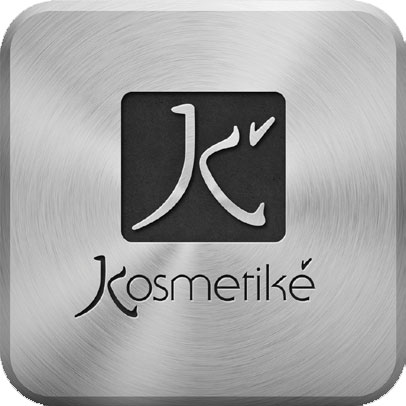 PROFESSIONAL LINE
The Kosmetiké Professional cosmetics line has been created to offer products for professional use at very competitive prices.
Their careful formulations have been selected based on the following criteria:
- High quality and effective ingredients
- High in natural ingredients
- Trend products in the current market
- Soft and pleasant textures
- Products totally pure and natural, without chemical, synthetic or animal additives and without dyes or preservatives
The main objective of the whole range of products of the Kosmetiké Professional line is the search for the maximum care of the skin and the hair.
reviews
Reviews Body Peeling Sugar and Rose Kosmetiké Professional 200 cc: Regenerating Effect (Ref. T0045)
No reviews found for this product.

loading reviews...
<<
<

1

/
>
>>

reviews

view per page
3,Súper producto me encanta la calidad
#1 on 20/08/2021 N° Client: Ana Elizabeth

3,Hidrata y suaviza la piel
#2 on 28/07/2021 N° Client: ROSARIO

3,Especial
#3 on 12/07/2021 N° Client: JACOBO

3,Genial para buena limpieza
#4 on 06/07/2021 N° Client: ROSARIO

3,Deja la piel súper suave y con una fragancia muy muy agradable.
#5 on 30/06/2021 N° Client: Virginia

3,Una delicia, deja la piel con los aceites espectacular
#6 on 30/03/2021 N° Client: anonymous

3,Me encanta el olor y como deja la piel.
#7 on 05/02/2021 N° Client: anonymous

3,un buen peeling que complementando su precio lo convierte en un producto muy competitivo
#8 on 09/12/2020 N° Client: anonymous

3,Muy buena calidad
#9 on 31/05/2018 N° Client: anonymous