Brescia lifting chair for podiatry: Great robustness. TOP Quality / Price / Reliability
price 1.618,40€
[Including VAT]
* The shipping costs are calculated in the shopping basket
Warranty is 2 years
Available options
Model:
Elevation with foot control (Ref: 2680)
1.618,40€
Model:
Elevation with 4 button hand control (Ref: 2685)
1.798,85€
Model:
Hydraulic / gas lift and back (Ref: 2690)
1.798,85€
Description
Description Brescia lifting chair for podiatry: Great robustness. TOP Quality / Price / Reliability
Technical characteristics:
- For accommodation and positioning of patients for podiatry .

-Structure of great robustness and durability in oven-painted steel in EPOXY-POLYESTER, grayish white RAL 9002.

- Folding backrest 2 versions: by gas cylinder in bilateral lever (chairs Ref. 2680 and 2690), or by electric motor in hand control (chair Ref. 2685).

- PARTIDO legrests foldable by independent gas cylinders on side levers, and extendable by guide system with handle.

- Elevation elevation with simultaneous Trendelemburg in raised position 3 versions: electric by means of a floor pedal (chair Ref. 2680), electric with hand control (chair Ref. 2685), or hydraulic elevation with double bilateral pedal with lowering pedals (chair Ref. 2690).

- Electric height lift: 600 kg linear motor. force (6,000 Nw., TiMotion).

- Hydraulic elevation with bilateral pedal: 1,000 kg pump. of force (10,000 Nw., Power Packer, Holland).

- "4x4" system of increased rigidity with 2 driving compasses and lateral steel shells for better cleaning, aesthetics and stability.

- Anti-squeak articulated swivel, maintenance-free, with polyamide PA 6.6 friction bearings, with radial and axial adjustments, guaranteed anti-squeak protection.

- Self-leveling and folding armrests. Leg with leveler. Height adjustable headrest.

-Technical vinyl upholstery (PVC / Polyester, 650 gr / m2., Valencia range, Spradling, Germany) with resistance to abrasion, perspiration, saliva, blood, urine, UV light, oils and stains. Resistance to high and low temperatures. Antimicrobial, antibacterial and antifungal protection. Fire retardant M2 and washable. Impermeability.

-Leg with leveler .

-The most economical armchair in the entire manufacturing market in Spain, and with CE Marking, which gives a guarantee of finding spare parts in the future, quickly and at reasonable prices, unlike imported ones.
-The Kinefis electric and hydraulic chairs are manufactured in Spain , they stand out for their high quality and price.
Measures:

Available colours: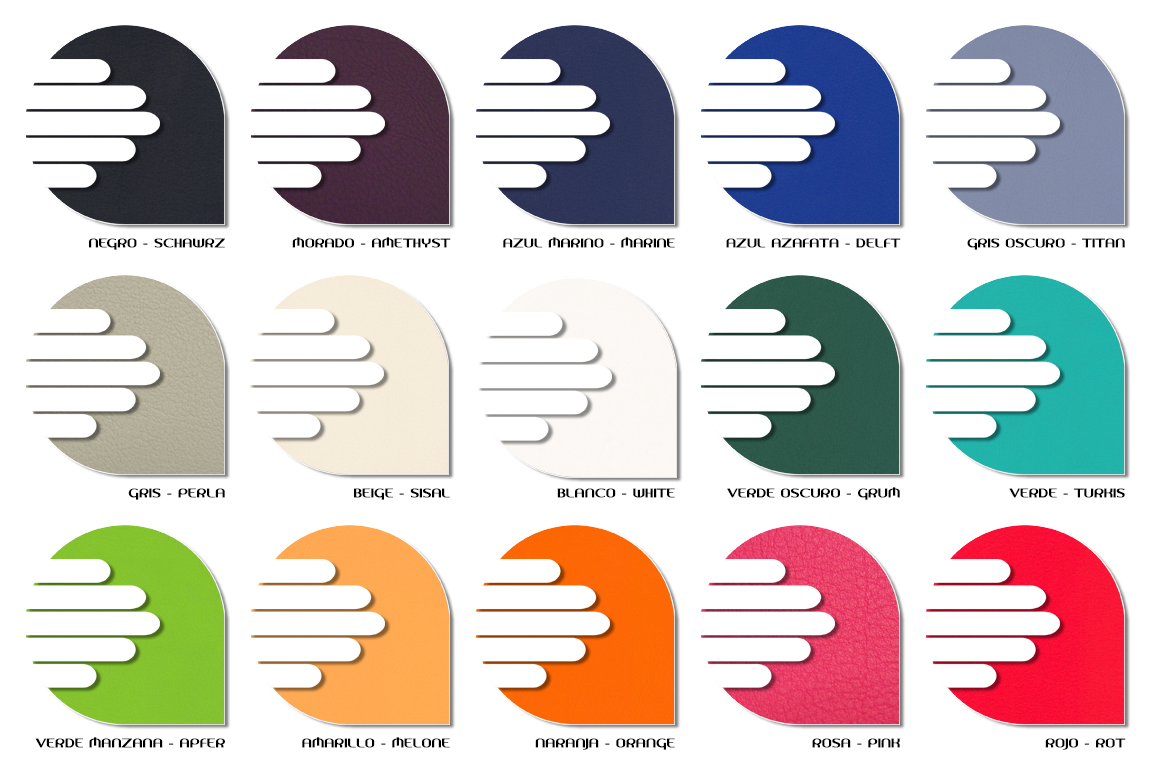 Color Choice Process
Choose the color in the " Comments " box in the purchase process by writing the name of the desired color
IMPORTANT!
The price includes shipping costs to the Peninsula. Following the current policy of the transport companies, the delivery will be made at the street door . If it is necessary to go up or down a floor, you should contact us to request a porter service from the transport company. This Service is an additional charge.
Warranty:
- The product has a 2-year warranty.
- Structure 5 years
Attached files
Parts and accessories for this product
Payment Methods
>

Credit cards: VISA, 4B, Master Card

>

Bank transfer

>

Paypal
Purchase terms
>

VAT included in all products

>

Shipping: Shipping costs may vary depending on the country of destination, and on the weight and volume of the products.
Physical store and contact