Clay Facial Mask Professional Kosmetiké 500cc: Young looks, smooth and soft (Ref. T0012)
clients ratings:

5

of

5

(2 reviews)
before 11,99€
price 9,95€


Offer -17%

[Including VAT]
Product in stock. Immediate shipping
* Shipping 11,95€, free from 300€
Description Clay Facial Mask Professional Kosmetiké 500cc: Young looks, smooth and soft (Ref. T0012)
Facemask Kosmetiké of cleaning action made ​​with white clay. It leaves the skin taut or dry skin
In balancing cream mask. Made with white clay, this mask helps maintain young, smooth and soft skin appearance. The benefits of kaolin or white clay are known since ancient times, used by the Chinese and Egyptian civilizations as a therapeutic remedy.
Strengths
- Detoxifying and anti bacterial effect, removes impurities and contributes to cell regeneration.
- Astringent effect, gives the skin brightness.
- Ideal for dry skin and dull, tightening effect, leaving the skin soft and smooth as it removes toxins absorbing dead skin cells.
- It has a pH that gives vasoconstrictor properties, ideal to activate blood circulation.
Rounding out the action almond oil moisturizing and nourishing effect and glycerin. Echinacea extract, and purifying properties of disinfectants and a blend of essential oils of orange and thyme, which combines the tonic and regenerative effect of thyme with soothing and astringent astringent orange leaving a pleasant citrus scent.
No parabens, no dyes, no phenoxyethanol, without alcohol, without perfume.
How to use
Apply a generous amount of product on the skin of face, neck and clean and dry with a gentle massage neckline. Leave for 10-15 minutes and remove with plenty of warm water.
Conservation
Closed, cool, dry place. The container must be tightly closed and protected from light. Avoid cross-contamination.
warnings
Do not eat. Keep out of reach of children.
Ingredients
Aqua, Kaolin, PEG-7 Glyceryl Cocoate, Glycerin, Cetyl alcohol, Prunus amygdalus dulcis oil, Glyceryl stearate, Cetaryl ethylhexanoate, PEG-100 Stearate, Cetyl Palmitate, Echinacea angustifolia, Imidazolidinyl urea, Tocopherol, Citrus aurantium OOIL dulcis, Thymus vulgaris oil , Limonene, Linalool.
Presentation
- Package of 500 cc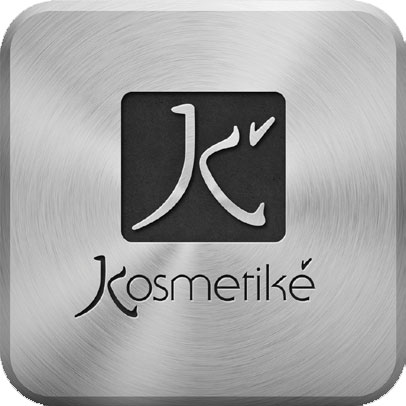 PROFESSIONAL LINE
Professional Kosmetiké the cosmetic line has been created to offer products for professional use at very competitive prices.
Its elegant formulations have been selected based on the following criteria:
- High quality ingredients and efficacy
- High content of natural ingredients
- Products in the current market trend
- Soft and pleasant textures
- Wholly pure and natural, without chemical additives, synthetic or animal without colorings or preservatives
The main objective of the full range of products Kosmetiké Professional line is the search for maximum skin care and hair.