Dry Puncture Needles with Zenlong Guide 0.30X75 mm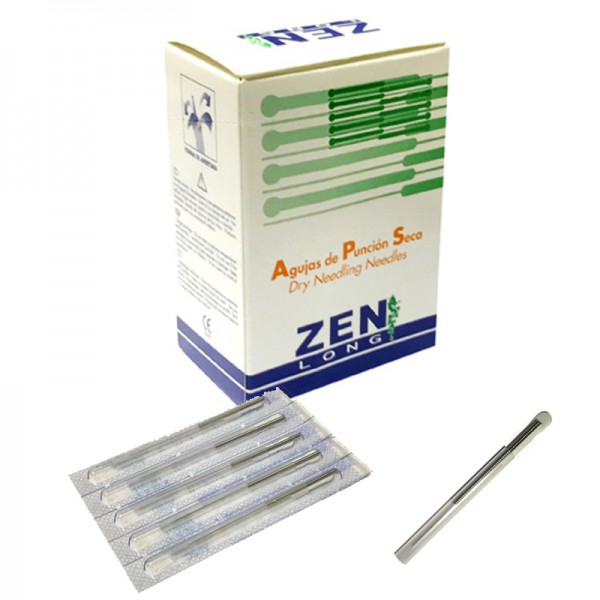 -5% off
7,35€
Including VAT
(6,07€ without VAT)
before 7,75€
Product in stock. Immediate shipping
* The shipping costs are calculated in the shopping basket
Reference: APS3075
Available options
Quantity:
per box
7,75€ 7,35€
Quantity:
Pack 10 Boxes
70,80€ 67,20€
Quantity:
Pack 25 Boxes
170,90€ 162,35€
Quantity:
Pack 50 Boxes
329,75€ 313,25€
Quantity:
Pack 100 Boxes
623,15€ 591,99€
Description
Dry puncture needle, siliconized and guided for painless puncture
Specially designed for the dry puncture physiotherapy technique
All our needles are presented in single, sterile and disposable packaging complying with the CE standards
Zen Long needles are processed through the highest level of craftsmanship and the strictest quality control standards , being the reference needles in the Chinese health market , the country of origin of acupuncture.
Made of high-strength surgical grade stainless steel , the combination of tradition and modernity is one of the most perfect disposable needles in the world.
The needle profile is optimized for painless insertion : Zen Long needles have very sharp tips and completely flat shafts. These features achieve an easy insertion of the needle with a very precise yet painless.
Take advantage of our Quantity Discounts!
If for the volume of your activity you need to buy large quantities of needles, fisaude has prepared for you a presentation of units, so that you can get the best price on the market.
Presentation
- Box of 100 units
- Pack of 10 boxes
- Pack of 25 boxes
- Pack of 50 boxes
- Pack of 100 boxes