Essential Oil of Lemon Kinefis 15ml (Ref. V1410116)
clients ratings:

4.5 of 5 (15 reviews)
before 4,95€
price 4,35€


Offer -12%

[Including VAT]
Product in stock. Immediate shipping
* The shipping costs are calculated in the shopping basket
Description Essential Oil of Lemon Kinefis 15ml (Ref. V1410116)
100% Natural Kinefis Lemon Essential Oil
Main Benefits
- Lemon essential oil is ideal for circulatory problems and hypertension , as it helps reduce blood pressure.
- In case of stained skins it acts as a bleach . Recommended in cosmetics for oily skin or acne.
- Lemon oil is a natural insect repellent.
- Psychologically combats social isolation , acts as an antidepressant and favors concentration .
- Clean the environments loaded with negative energy. All this with the guarantees offered by kinefis products, a clear commitment to the natural.
Modes of Employment
They can be used dissolved in water, in baths adding one or two drops to the bath, dissolved in oils to perform massages, or in aromatherapy.
Precautions
External use. It is recommended not to use it in pregnant women.
characteristics
Kinefis oils are one hundred percent natural, pure and undiluted.
Do not stop consulting!
If you are a herbalist, or parapharmacy, aesthetics, or any other essential oil sales center, do not hesitate to consult us for prices for wholesalers.
Detail Information Aromatherapy Lemon Oil
This oil, belonging to the element Air, and the group of citrus, is obtained from the fruit peel. Lemon was introduced in Europe by the Moors, and today the largest industry of this essential oil is found in Sicily, Italy, although in the United States is where the most modern techniques are made for its elaboration.
Ingredients
Citrus Limonum Peel Oil Expressed, Limonene, Citral, Linalool, Geraniol. No parabens, no phenoxyethanol, no dyes.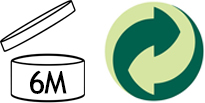 Conservation
In a closed, fresh and dry place. The container must be tightly closed and protected from light. Avoid cross-contamination. Flammable, store in a safe place.
How to use
To enrich cosmetic creams or preparations, add a few drops of the essential oil to the cosmetic preparation in question and mix well.
For massage, add a few drops of the essential oil to the carrier oil (vegetable oil) and homogenize.
External use. Do not eat. Keep out of the reach of children.
Capacity
- 15ml
Payment Methods
>

Credit cards: VISA, 4B, Master Card

>

Bank transfer

>

Paypal
Purchase terms
>

VAT included in all products

>

Shipping: Shipping costs may vary depending on the country of destination, and on the weight and volume of the products.
Physical store and contact