Essential Oil of Tea Tree kinefis 15ml (Ref. V140106)
clients ratings:

4.6 of 5 (30 reviews)
before 6,55€
price 4,75€


Offer -27%

[Including VAT]
Product in stock. Immediate shipping
* The shipping costs are calculated in the shopping basket
Description Essential Oil of Tea Tree kinefis 15ml (Ref. V140106)
Tea Tree oil is a potent disinfectant and deodorant.
Its therapeutic action allows to calm people with angry temperaments . It acts on bronchial affections, flu, asthma and colds, in turn strengthening the immune system .
This oil can also be recommended in cases of lack of concentration and inability to make decisions.
Against fatigue and mental and physical exhaustion , which is ideal to make the most of our abilities in all projects, which bring abundance to our lives. All this with the guarantees offered by kinefis products, a clear commitment to the natural.
Modes of Employment
They can be used dissolved in water, in baths adding one or two drops to the bath, dissolved in oils to perform massages, or in aromatherapy.
Precautions
External use. It is recommended not to use it in pregnant women.
characteristics
Kinefis oils are one hundred percent natural, pure and undiluted.
Do not stop consulting!
If you are a herbolarío, parapharmacy, aesthetic, or any other center of sale of essential oils do not stop asking us the prices for wholesalers.
Detailed information Aromatherapy Tea Tree
Most popularly known by its name in English: Tea Tree, the Tea tree (translation to Castilian obviously) grows in Australia. For the production of its oil the leaves of this tall tree are used (it is able to grow up to 5 meters), whose bark is white and fluffy. In pursuing the extraction of a particular essential oil, various methods such as crushing, steam distillation, cold pressure or enfleurage may be used.
In the case of tea tree oil, the production process is carried out through steam distillation, which is carried out using stills.
The procedure is based on producing that the steam that passes through the leaves of this tree, enters in a container, passing then to a condenser. The liquid then descends to a glass called Florentine, and the essence, which is lighter, remains at the top and is then purified. Australian Aboriginal tribes from the North Coast of New South Wales used these same leaves to treat cuts, burns, insect bites and skin infections.
Captain James Cook and his team gave it the name "tea tree," as they ingeniously used their leaves as a substitute for this infusion and as a seasoning of beer. Australian soldiers participating in the First World War carried tea tree oil that had been granted as disinfectant, causing a high demand for their production. It appears to be a potent antiseptic, eliminating bacteria, fungi and viruses (in 1949 it is officially recognized by the Australian Department of Health, publishing articles highlighting these qualities in The Australian Journal of Dentistry, The British Medical Journal and The Australian Journal of Pharmacy).
Strengthens the immune system .
It is healing, anti-inflammatory, deodorant, expectorant and balsamic.
It can also act as a mild local anesthetic .
It also has excellent solubility and dermal penetration (Carson and Riley, 1995).
One of its most interesting characteristics is that the complex composition of the essential oil makes it versatile and can be applied in the presence of organic matter such as blood and pus, without losing its antimicrobial activity (Altman, 1991). This is of great importance because most of the germicides lose their activity in the presence of organic matter.
Recommended to improve acne and oily skin . When treating acne directly, the oil should be diluted between 5 and 15%, otherwise you can wash yourself by adding a few drops of this oil. In the case of vaginitis it is recommended to use 30 drops in a liter of water and perform laundries or douches.
In case of infected wounds or athlete's foot , we recommend compresses (piece of canvas or cellulose) soaked with 3 to 8 drops of this oil, diluted in half a liter of water.
Both in the case of herpes, insect bites , and fungus in the feet, it can be applied undiluted. In this case, it should be used moderately in small areas, at least twice a day, on the affected areas of the skin or nail. In the presence of canker sores or mouth ulcers, gargle with a glass of warm boiled water and between 5 to 10 drops of oil.
For bronchial conditions can be placed between 5 to 15 drops in a bowl with hot water and make inhalations that should last between 5 to 10 minutes. Bronchitis, as well as asthma and cold, can be treated through baths (up to 7 drops in warm water, without using shampoo or excess soap), or through compresses in the chest. Infections can also be treated by bath tub or vapor therapy.
In front of painful rheumatic pictures, we recommend 30 drops of pure oil diluted in 50 ml. Of vegetable oil, and apply it in the form of local scrubs 2 to 3 times per day.
Psychologically helps in the absence of concentration and ability to make decisions; Calm in turn altered minds and people of angry temperament.
Tea Tree oil is widely used in the field of cosmetics . We can create our own Tea Tree cream by adding a portion of neutral cream, 5 to 15 drops of this oil. This cream will serve to calm irritations and give softness and elasticity to the skin, being ideal for sensitive and irritated skin.
If you wish to remove an annoying wart , we can apply overnight a drop of Tea Tree oil and a drop of Lemon oil directly on the wart and cover it with a gauze or cotton, which must be removed in the morning. This operation should be repeated every night and in three or four weeks we will forget that hateful wart !.
It is also an ally of our hair, regulating the activity of the sebaceous glands (and avoiding then dry or oily hair). For this you can buy a shampoo that already contains this oil or combine the one you use every day with a few drops of essential oil of Tea Tree (we recommend 2 to 4 drops).
Very effective against dandruff . Problems of pediculosis ?, place in your hand the portion of shampoo that usually used to wash hair and add four drops of essential oil, then wash commonly. To eliminate the nits, we will comb with a special comb for these cases, but soaked in Tea Tree. Remember that it is not necessary to reach this instance, since the regular use of a shampoo with essential oil of Tea Tree, acts in a preventive way, avoiding lice and nits.
Flea problems in your pets? As you will see, Tea Tree oil provides us with important help in a variety of situations. In case your pet suffers from fleas, I recommend you put in an 80 ml bottle. Of alcohol of 96 °, 5 ml. Of pure tea tree essential oil and 15 ml. Of distilled water. Apply this lotion directly on your pet.
Tea Tree oil together with Lavender oil are the only ones considered "safe" to be applied directly on the skin, the rest of the oils must be diluted in a vehicle oil to avoid irritations.
Ingredients
Melaleuca alternifolia leaf oil, limonene. No parabens, no phenoxyethanol, no dyes.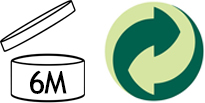 Conservation
In a closed, fresh and dry place. The container must be tightly closed and protected from light. Avoid cross-contamination.
Flammable, store in a safe place.
How to use
For direct use, impregnate a cotton with a small amount of product and apply directly on perfectly clean and dry skin.
To enrich cosmetic creams or preparations, add a few drops of the essential oil to the cosmetic preparation in question and mix well.
Do not ingest. Keep out of the reach of children.
Capacity
15ml
Payment Methods
>

Credit cards: VISA, 4B, Master Card

>

Bank transfer

>

Paypal
Purchase terms
>

VAT included in all products

>

Shipping: Shipping costs may vary depending on the country of destination, and on the weight and volume of the products.
Physical store and contact