Fisiocrem Professional 1 liter: With natural extracts and without artificial preservatives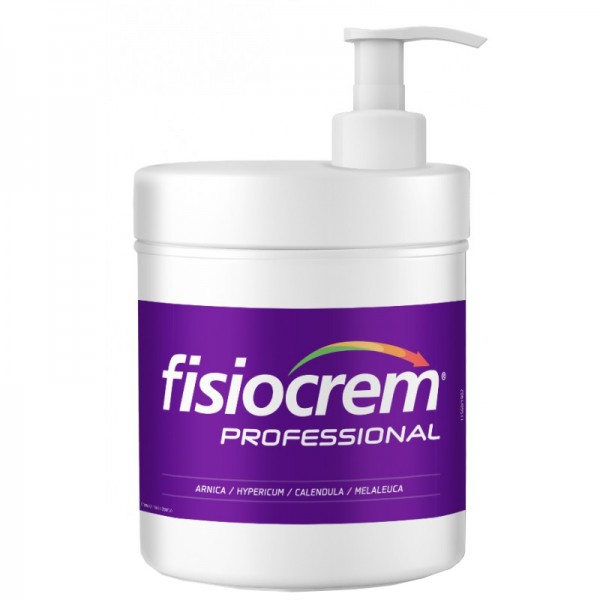 45,90€
Including VAT
(37,93€ without VAT)
Product in stock. Immediate shipping
* The shipping costs are calculated in the shopping basket
Reference: FIS261948
Description
Ensures the care and hydration of the professional's hands
Improved formula with a more fluid and durable base for manual therapy:
- No artificial preservatives
- With natural extracts
Fisiocrem is a natural solution for muscle and joint pain that helps maintain good health and protects against daily physical exercise . Easy topical application .

It is a completely natural product and its use can be combined with other treatments with natural and/or pharmaceutical products.

Fisiocrem can be used by children, the elderly, pregnant women and nursing mothers . Its ease of use and the speed of its effect make its application compatible with the maintenance of normal daily activity.

Its application on wounds, mucous membranes and eyes should be avoided.
Indications:
Physiocrem is easy to use. relieves discomfort caused by moderate or intense exercise. Improve tired legs. It has moisturizing effects on any part of the body where it is used. In general, its use is recommended in all physiotherapeutic treatment.
App:
Fisiocrem should be applied with a thin layer of ointment on the affected area. Subsequently, a light massage is performed to facilitate absorption. It can be used as many times as desired, although the usual way is 2 or 3 applications a day. It can be applied before and after cold treatment.
Ingredients:
- Arnica Montana Extract: Commonly known as arnica. Its effects are anti-inflammatory and analgesic, indicated for muscle and joint disorders. Plant most used by homeopathy in trauma.
- Hypericum Perforatum Extract: Analgesic agent used in injuries of the nervous system (the most common in sports injuries) as well as in injuries of the back.
- Calendula Officinalis Extract: Has a calming effect on irritated areas. Especially indicated for the circulatory and lymphatic system.
- Essence of Peppermint Oil: Used for its refreshing and analgesic sensation. It helps in skin penetration and absorption and improves blood flow in the affected area.
Reviews