Guedel cannula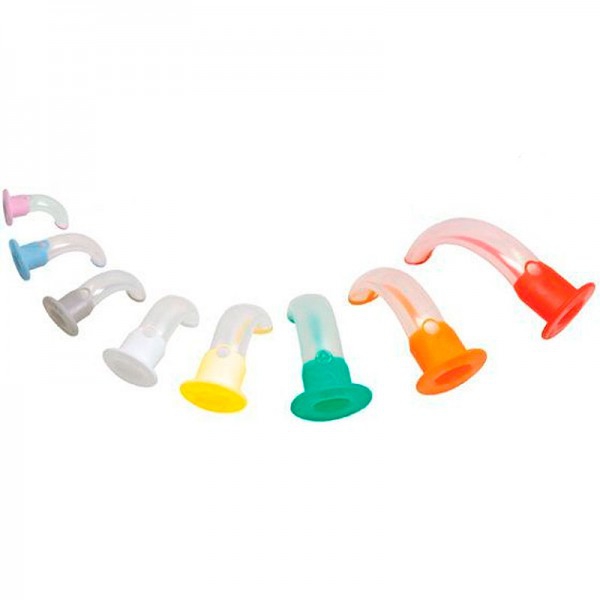 1,25€
Including VAT
(1,14€ without VAT)
* The shipping costs are calculated in the shopping basket
Available options
Number:
000 | Pink Color 40mm
Reference: 76820005000
1,25€
Number:
00 | Dark Blue Color 50mm
Reference: 7682000500
1,25€
Number:
0 | Color Black 60mm
Reference: 768200050
1,25€
Number:
1 | Color White 70mm
Reference: 76820051
1,25€
Number:
2 | Color Green 80mm
Reference: 76820052
1,25€
Number:
3 | Yellow Color 90mm
Reference: 76820053
1,25€
Number:
4 | Color Red 100mm
Reference: 76820054
1,25€
Number:
5 | orange 110mm
1,25€
Number:
6 | Purple 120mm
Reference: 76820056
1,25€
Description
Guedel cannula
Technical characteristics:
- The Guedel cannula or tube is a device made of plastic material that, inserted into the victim's mouth, prevents the tongue from falling and the consequent obstruction of the air passage.
- They are used for general anesthesia to keep the oropharyngeal pathways open.
- Its model is rigid opaque made of HDPE plastic.
- They do not contain latex in their composition
- They have a nylon colored reinforcement to identify and avoid obstruction, their length in millimeters is also inscribed in number.
- Unitary presentation.
Reviews
4,9
11 reviews

loading reviews...
CEIP AS FORCADAS
Spain
05/04/2022
anonymous
Spain
29/05/2021
anonymous
Spain
10/09/2020
anonymous
Spain
30/07/2020
anonymous
Spain
04/12/2019
anonymous
Spain
01/07/2019
anonymous
Spain
28/06/2019
anonymous
Portugal
01/08/2018
anonymous
Spain
10/04/2018
anonymous
Spain
14/11/2017