Hand towel for mini-wick dispenser, smooth, paste, two layers (pack of 12 units)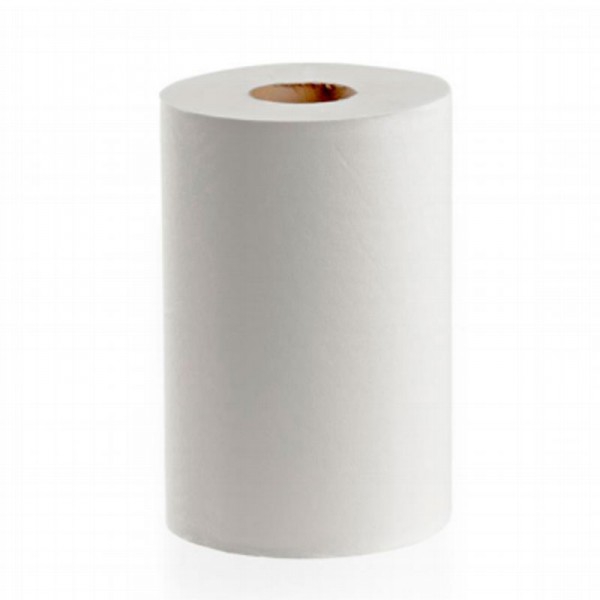 -5% off
27,50€
Including VAT
(22,73€ without VAT)
before 28,95€
Product in stock. Immediate shipping
* The shipping costs are calculated in the shopping basket
Reference: 0401255019312
Description
Hand towels are becoming more and more essential in almost all industries and sectors. In the case of the health field, all health professionals should always have this type of paper at hand since hygiene is an essential element in their day to day life.
The hand towel for mecha dispenser will guarantee a supply of paper for the time you need. In addition, its properties (smooth with a soft appearance for wick-type dispensers or paper reel supports) make it the best element for any health professional looking for a paper that guarantees the highest quality standards in their center.
Technical characteristics:
- Smooth 100% cellulose pulp paper
- 75m
- 2 layers
- 45mm tube
- 1 box contains 12 rolls
Dimensions:
- Height: 19.5cm
- Weight: 550 g
Attached files
Reviews
4,3
15 reviews

loading reviews...
SALVADOR
Spain
08/05/2023
JOSÉ MARÍA
Spain
18/04/2023
Gema
Spain
06/03/2023
Maria José
Spain
11/12/2022
Alejandra
Spain
09/12/2022
JOSÉ MARÍA
Spain
01/06/2022
ADRIÁN
Spain
09/05/2022
anonymous
Spain
01/02/2022
anonymous
Spain
07/05/2021
anonymous
Spain
17/06/2020