Kinefis adjustable disposable bed sheets in TNT polypropylene 30 grams 95cm x 220cm (10 - 100 units)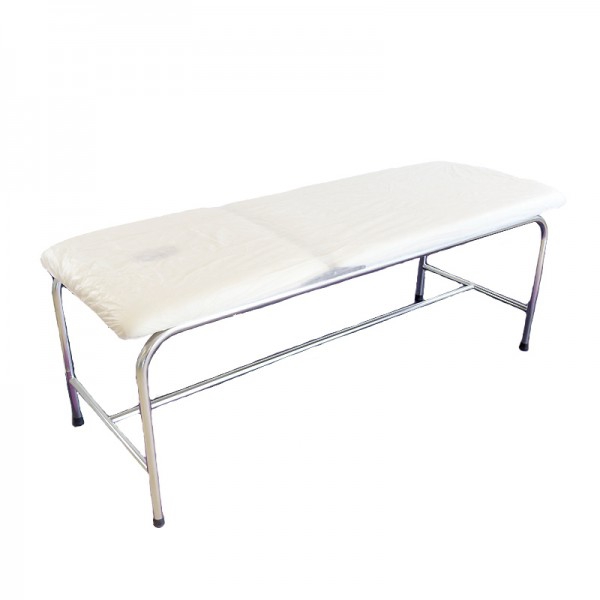 -16% off
6,60€
Including VAT
(5,45€ without VAT)
before 7,90€
* The shipping costs are calculated in the shopping basket
Reference: 10/02/081M
Available options
Bag:
10 units
Reference: 10/02/081M
7,90€ 6,60€
Bag:
100 units
Reference: 10/02/081M
76,50€ 64,25€
Description
Kinefis adjustable disposable sheets are made of 30-gram polypropylene . They are breathable, hypoallergenic and non-sterile . They have a soft touch and have a high flammability .

In addition, they are tear resistant drapes and have good elongation . They are ideal for almost any environment: health centers, hospitals, beauty centers, spas, gyms, since they are in charge of protecting the stretchers and offering extra hygiene to the user.
Technical characteristics:
- Made of TNT polypropylene (1 layer of non-woven fabric)
- Dimensions: 220cm x 95cm
- Density: 30 gr/m2
- adjustable
- Individually bagged
- breathable
- Tear resistant and good elongation
- Low flammability
- Soft touch
- Water repellent
- White color
- Hypoallergenic
- Non-sterile
Utilization:
Hygiene guarantee for use on stretchers in healthcare settings, gyms, beauty and hairdressing centers, hotel establishments, etc.
Reviews
4,6
14 reviews

loading reviews...
Fernando
Spain
05/08/2023
Venancio
Spain
24/07/2023
Sílvia
Portugal
12/07/2023
Venancio
Spain
08/07/2023
Covibar Sociedad Cooperativa
Spain
30/06/2023
Carmen
Spain
28/05/2023
PATRICIA
Spain
10/05/2023
Fernando
Spain
21/11/2022
Ana Isabel
Spain
25/07/2022
anonymous
Spain
08/04/2021