Kinefis Cryo Therm Fast Instant Ice Bag (14x18 cm)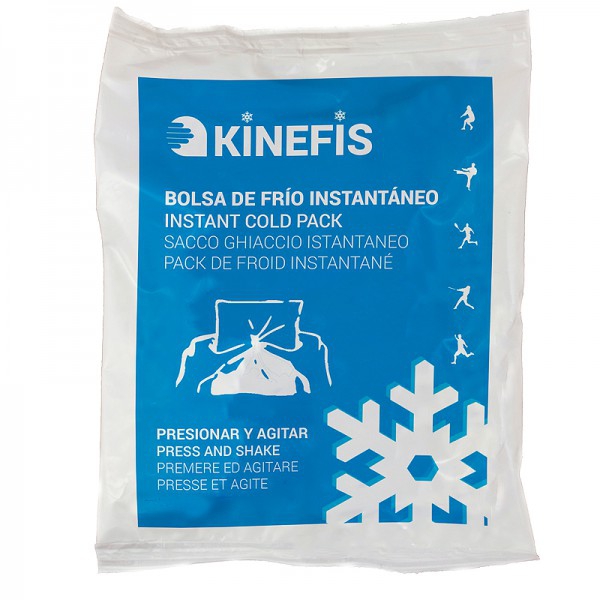 0,75€
Including VAT
(0,62€ without VAT)
Product in stock. Immediate shipping
* The shipping costs are calculated in the shopping basket
Description
Kinefis Cryo Therm Fast is a high quality instant cold pack. Thanks to the mixture, the temperature reaches -5 ° C, reaching 0 ° C in 30 minutes.
The instant ice pack is ideal for first aid applications that require quick and effective cold therapy . With this bag you will forget about bruises, sprains, traumas, hyperthermia and the rest of cases where cryotherapy is accepted.
How to use:
- Press forcefully until the water bubble inside it is broken.
- Shake so that the content mixes.
- Apply on the affected area.
Measures:
- 14x18 cm.
Reviews
4,7
37 reviews

loading reviews...
Antonio Pereira
Portugal
29/01/2023
Cristina Maria
Portugal
09/08/2022
Maria
Spain
13/07/2022
José
Portugal
15/06/2022
JESÚS
Spain
21/01/2022
anonymous
Portugal
11/11/2021
anonymous
Spain
27/07/2021
anonymous
Spain
16/07/2021
anonymous
Spain
20/04/2021
anonymous
Spain
06/04/2021