Liquid catalyst for silicones Reaktol 20ml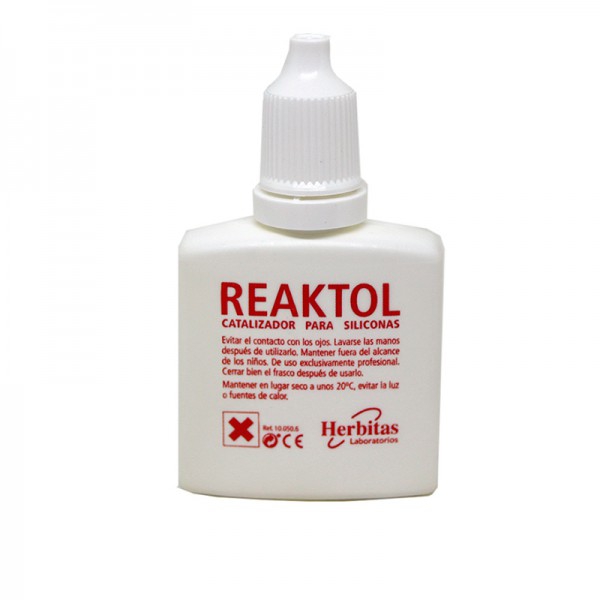 5,15€
Including VAT
(4,26€ without VAT)
Product in stock. Immediate shipping
* The shipping costs are calculated in the shopping basket
Reference: 10.050.6
Description
Liquid catalyst for silicones Reaktol 20ml . Improved Chemistry. faster . It consists of a smaller capacity container that preserves and avoids expiration problems .
Technical characteristics:
- Liquid catalyst for silicones
- Content 20ml
- Contains: Silicon-tin compound with auxiliary materials.
Instructions for use:
- Wash your hands after use. professional use.
- Keep it in a dry place: 20ºC. Avoid light and heat sources.
EN ‖ Hazard statements:
H302 + H332 Fatal in contact with skin and harmful if inhaled. / H319 Causes serious eye irritation. / H341 Suspected of causing genetic defects <State route of exposure if it is conclusively proven that no other routes of exposure cause the hazard>. / H360F May damage fertility / H372 Causes damage to organs <list all organs affected, if known> through prolonged or repeated exposure <state route of exposure if it is conclusively proven that no other route of exposure causes the hazard via >. / H412 Harmful to aquatic life with long lasting effects / Precautionary statements: P201 Obtain special instructions before use. / P260 Do not breathe dust/fume/gas/mist/vapours/spray. / P280 Wear protective gloves/protective clothing/eye protection/face protection. / P305+P351+P338 IF IN EYES: Rinse cautiously with water for several minutes. Remove contact lenses, if present and easy. Keep clarifying. / P308+P313 IF exposed or suspected: Get medical advice/attention. / P310 Immediately call a POISON CENTER or doctor/physician. / P501 Dispose of contents/container to (In accordance with local, regional, national or international (specify) regulations).
Avoid contact with eyes. In case of contact with the eyes, rinse with plenty of water and consult your specialist. Wash your hands after using it. Do not eat. Keep out of the reach of children. Exclusively for professional use. Keep container tightly closed after use. Keep in a dry place at about 20 °C, avoid light or heat sources.
Reviews
4,5
43 reviews

loading reviews...
Mercedes
Spain
16/11/2023
francisco
Spain
05/10/2023
CONSUELO
Spain
03/10/2023
Matilde
Spain
03/08/2023
Miquel Àngel
Spain
29/06/2023
Evaristo
Spain
13/06/2023
isidro
Spain
04/05/2023
Isabel
Portugal
03/03/2023
pablo fernando
Spain
27/01/2023
Jusn Francisco
Spain
12/12/2022