Moisturizing Foot Cream Kinefis Hidrafeet 500ml (Ref. V1410014)
clients ratings:

4.7 of 5 (23 reviews)
before 15,95€
price 9,95€


Offer -38%

[Including VAT]
Product in stock. Immediate shipping
* The shipping costs are calculated in the shopping basket
Description
Promotion
Special limited offer: Buy 5 Kinefis Hidrafeet Moisturising Foot Cream 500 ml and get 1 Kinefis Hidrafeet Moisturising Foot Cream 500 ml free!
Description Moisturizing Foot Cream Kinefis Hidrafeet 500ml (Ref. V1410014)
SPECIAL

OFFER
BUY 5 AND GET 1 FREE

Kinefis Hidrafeet Cream soothes, moisturizes and eliminates heel cracks
Guarantees visible results already in the first days of use
It results in immediate relief from roughness and helps keep skin protected
Kinefis Hidrafeet cream, has a high concentration of urea-glycerin-aloe vera and hyaluronic acid , penetrating deep into the epidermis and keeping the skin dry and cracked skin inside . In addition, thanks to the antibacterial action of tea tree essential oil (Melaleuca alterniolia oil), the chances of infection are reduced .
To ensure a complete solution to the problems of cracked heels and thus obtain a smooth and well hydrated skin , a combination of vegetable oils ( Olive - Avocado - Wheat Germ and Rosehip Rose ) has been added which, together with the aloe gel Soothing , it helps reduce the feeling of discomfort caused by these cracks. Suitable for use on sensitive skin
Why use Kinefis Hidrafeet?
The loss of water from the skin can be caused by external factors (temperature, use of irritating substances, sensitive skin, ...). The result of dehydration is dry, rough, cracked and sensitive skin. To avoid this dehydration it is important to maintain a fair level of natural hydration factors. Urea is one of the most effective factors found in the outermost stratum of the epidermis, and attracting water from the dermis, restores normal levels of cell hydration, providing elasticity and softness to the skin. When the epidermis is dehydrated, cracks occur in the heels. This occurs mainly when dry and rough skin is under some pressure.
Normally hydrated skin will be soft and elastic, reacting well to pressure under the weight of the body. On the other hand, a dry skin will have a reduced elasticity, not being able to withstand pressure and body weight.
The cracks can become very deep, reaching the deepest layers of the skin. This can cause pain and stinging, especially when standing or walking, since body weight and impact with the ground put the skin under added pressure. These types of cracks occur in especially thick skins and calluses that require treatment with specialized products.
Mode of Use
• Ensure that the feet are perfectly clean and dry.
• Apply a small layer of cream.
• Repeat the application twice a day.
• Continue to use to maintain hydration and well-being of the feet
Composition
Aqua; Urea; Glycerin; Aloe Barbadensis Gel; Sodium Stearoyl Lactylate; Rosa Moschata Oil; Caprylic / Capric Triglyceride; Glyceryl Stearate; Cetearyl Alcohol; Stearyl Alcohol; Persea Gratissima Oil; Hydrolyzed Hyaluronic Acid; Triticum Vulgare Germ Oil; Menthol; Olea Europaea Fruit Oil; Prunus Amygdalus Dulcis Oil; Mentha Piperita Oil; Mentha Viridis Oil; Imidazolidinyl Urea; Melaleuca Alternifolia Oil; Tocopherol; Parfum; Tetrasodium Edta; Dehydroacetic Acid; Hexyl Cinnamal; Potassium Sorbate; Benzaldehyde; Benzoic Acid; Sodium Benzoate; Tocopheryl Succinate; Eugenol; Ci 19140; Ci 42090
Warnings
• For external use only
• Do not apply to wounds or irritated skin
• Keep out of reach of children
• Avoid contact with eyes. In case of irritation suspend use
• Store below 25ºC
Presentation
- 500ml container with dispenser
---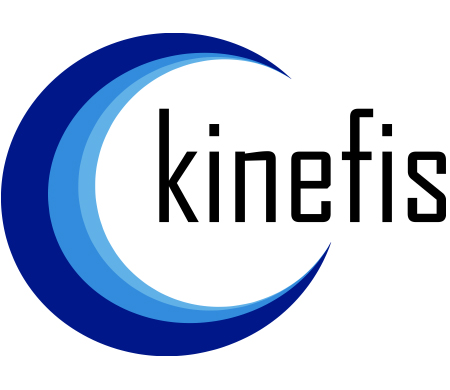 Exclusive line made with natural ingredients , and intended for use in the field of physiotherapy and sports .
All its formulations have a high percentage of natural ingredients , such as extracts and vegetable oils , with an anti-inflammatory action , stimulating circulation , recuperating or refreshing .
Widely used by sports teams and physiotherapy professionals. Reference in the cosmetics market for physiotherapists and athletes
reviews
Reviews Moisturizing Foot Cream Kinefis Hidrafeet 500ml (Ref. V1410014)
No reviews found for this product.

loading reviews...
<<
<

1

/
>
>>

reviews

view per page
Muy buena, conforme a mis expectativas.
#1 on 17/05/2022 N° Client: Epifanio

Ya la había probado y me encanta!
#2 on 17/01/2022 N° Client: María Begoña

Muy bueno y practico
#3 on 16/11/2021 N° Client: Epifanio

Me parece un producto muy bueno y con un precio asequible
#4 on 16/06/2021 N° Client: Inmaculada

Perfecto, tal y como esperaba.
#5 on 25/09/2020 N° Client: anonymous

Aún no tuve tiempo de usarla, pero confío en su marca.
#6 on 07/07/2020 N° Client: anonymous

Producto superinteresante para todo tipo de pies. Muy buen precio y calidad.
#7 on 28/02/2020 N° Client: anonymous

En todas las compras tengo q cortar la cánula que trae el bote. Ya que de entrada, llega hasta el final de éste y no funciona la entrada de crema. El producto no sale
#8 on 21/01/2020 N° Client: anonymous

Es una crema magnífica para lo que está creada.
#9 on 03/12/2019 N° Client: anonymous

La mejor que hemos probado. No deja el pie con sensación de humedad e hidrata en profundidad. Un olor genial!!!
#10 on 03/10/2019 N° Client: anonymous

Proporciona una mejoria notable de la piel en pocas aplicaciones.
#11 on 24/04/2019 N° Client: anonymous

Muy suave, de olor agradable. No le he usado el tiempo suficiente pero parece que hidrata bien.
#12 on 10/04/2019 N° Client: anonymous

buen precio
#13 on 14/12/2018 N° Client: anonymous

Buena relación calidad/precio
#14 on 03/12/2018 N° Client: anonymous

Para masajear los pies e hidratar
#15 on 27/06/2018 N° Client: anonymous

La mejor crema de pies que he probado, sin duda
#16 on 26/11/2017 N° Client: anonymous

La mejor crema que he probado para los pies, la compro asiduamente.
#17 on 10/09/2017 N° Client: anonymous

Un poco demasiado untuosa para lo que yo quería. Pero acaba haciendo su funcion
#18 on 24/08/2017 N° Client: anonymous

Me encantan estas cremas!
#19 on 16/06/2017 N° Client: anonymous

Repara grietas y sequedad de pies
#20 on 22/03/2016 N° Client: anonymous

Sinceramente la mejor crema de pies que he probado, sin más.
#21 on 07/01/2016 N° Client: anonymous

Genial. Excelente producto para mi consultorio
#22 on 02/01/2016 N° Client: anonymous

me apasiona su olor y la sensación que deja en los pies. me encanta
#23 on 11/09/2015 N° Client: anonymous