PACK FEMALE: Pelvic Floor Exerciser Elvie + Stimulator Tens-Care SurePro + Vaginal Probe Periform +
Dear Customer, Sorry to inform you that this article is only sold to distributors in the various fields of health. Do not hesitate to contact us by e-mail store@fisaude.com if you belong to this group or need any further clarification.
Immediate shipping
* Shipping 11,95€, free from 300€
Description PACK FEMALE: Pelvic Floor Exerciser Elvie + Stimulator Tens-Care SurePro + Vaginal Probe Periform +
FEMALE

PACK

Pack consists of:
- Pelvic Floor Exerciser Elvie
- Pelvic Floor Stimulator Tens-Care SurePro
- Vaginal Probe Periform +
Elvie pelvic floor exerciser. Revolutionary monitor Kegel exercises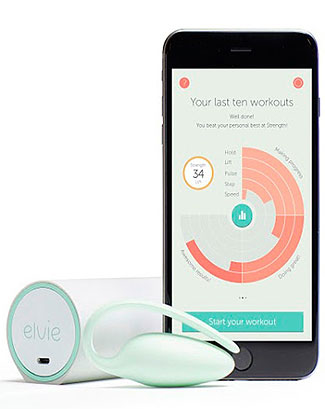 Invest in yourself and enjoy the benefits of a healthy and toned pelvic floor Elvie: award - winning Kegel exercises monitor that is causing a sensation
Elvie is the exerciser world's smallest pelvic floor is placed easily and connects to a free application that gives you feedback while doing the exercises and guides you through some fun workouts five minutes, you should do 3 times week.
Strengths Elvie
- Ergonomic, discreet and rechargeable, this innovative monitor Kegel exercises has been designed with the hectic life of mothers with customized workouts designed by physical therapists and experts from Imperial College London and University of Oxford.
- The pelvic floor is an important set of muscles working together with your back and abdominal muscles to hold your torso (the famous "core"), playing a crucial role throughout your pregnancy and during delivery. More than half of new mothers suffering from disorders of bladder control and pelvic floor. And this is where Elvie makes the difference!
- Thanks to its revolutionary technology, Elvie helps you to prepare the body for pregnancy, speed recovery after childbirth and regain bladder control. Uses sensors to measure strength and mobility movement of the pelvic floor, assisted by the application, lets you view the exercises in real time.
- New standard of excellence in technology biofeedback for pelvic floor
- Six original and fun exercises
- Four levels: Training, beginner, intermediate and advanced
- Monitor and log your workouts and results over time
For more information about the Suelvo Pelvic Exerciser Elvie,
CLICK HERE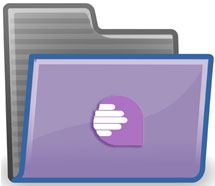 Pelvic Floor Stimulator Tens SurePro-Care: Easy to use, effective, wide range of programs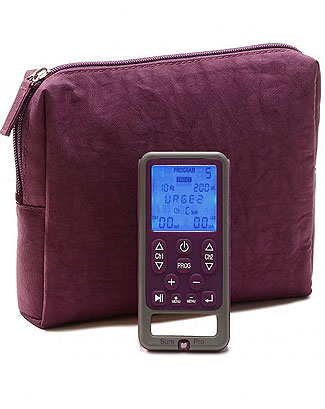 Pelvic Floor Stimulator Ideal for Professional and Home Use
TENS-Care is an exerciser SurePro Pelvic Floor offering a wide range of programs along with dual channel stimulation to provide treatment of a variety of symptoms of incontinence, providing a long - term solution.
Strengths
- Tens SurePro-Care is a flexible stimulator that offers a wide range of therapies, it is characterized by:
- Simple controls and clear screens.
- Comfortable control of force: it uses an innovative control pseudo-constant current intensity measurements 1 mA gives uniquely comfortable and predictable, stimulation and incorporated in limiting production for safety.
- Waveform tested clinically: uses a patented form of in-vitro wave with features specially designed for use on mucous membranes. Clinical trials have proven effective.
- Wide range of preset programs: provides a flexible treatment for a variety of conditions, with display and controls are clear and simple for both professional and patient.Programmes include pelvic floor training intensified, adjust the pain relief dedicated, and 3 customizable programs so users can set their own parameters.
- Tibial nerve stimulation program: it has a specific program for the tibial nerve stimulation using surface electrodes for the relief of detrusor instability
- Dual Channel
- Li-Ion battery cellphone style: Lightweight and compact, comes complete with external charger.
- Cable Connection single lock and built - in cable tidy
- Memory: sufficient for 30 days exercise program comprising 3 memory uses one day. The memory records the time of use and the average intensity used. For training, this allows you to keep an exercise diary for pain relief and rehabilitation that provides a record target treatment.
- Manual English detailed and illustrated user.
For more information about the Pelvic Floor Stimulator Tens-Care SurePro,
CLICK HERE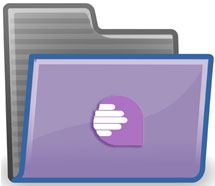 Periform Vaginal probe +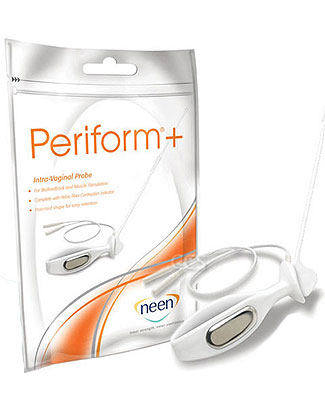 The Periform probe has been the reference probe Therapists world for pelvic floor stimulation and bio-feedback.
After years of use, Periform® probe has been revised to further improve its exceptional performance, while maintaining its unique shape. It can be used with most muscle stimulators and bio-feedback equipment.
Strengths
- Single Use
- Stainless doctor
- Unique rectangular section that resists lateral movement
- Shaped electrodes for a comfortable stimulus
For more information on Vaginal Probe Periform +,
CLICK HERE