Pack of 25 Units - Instant Heat Bag Cryo Therm Fast (14x18 cm)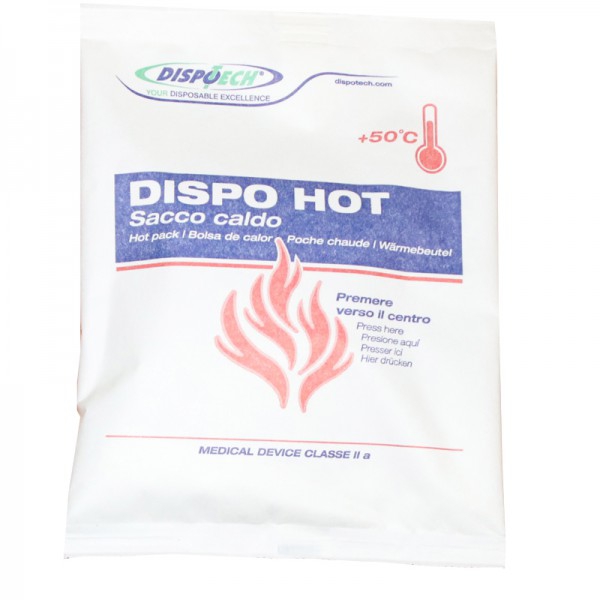 22,75€
Including VAT
(18,80€ without VAT)
Product in stock. Immediate shipping
* The shipping costs are calculated in the shopping basket
Description
High quality Cryo Therm Fast instant heat bag. Thanks to the high capacity of magnesium sulphate and the correct magnesium / water ratio, the exothermic exalted reaction is caused
The instant heat bag is ideal for first aid applications that require heat therapy quickly and effectively. With this bag you will forget the lumbago, torticollis, raumatismos, hypothermia and of the rest of annoyances that need a treatment from the thermotherapy .
The bag reaches 45 degrees of temperature in a few seconds and maintains the heat for 15-20 minutes.
How to use
- Press vigorously until breaking the bubble of water contained in its interor.
- Shake the contents to mix.
- Apply on the affected area.
Content
External bag with three thermal seals to ensure the welding, waterproofing and resistance. Internal water bag made of special shockproof material.
Measurements
- 14x18 cm.