Postural Kinefis roller 55 x 30 cm (available colors) (Ref. EM-306)
before 44,45€
price 39,95€


Offer -10%

[Including VAT.]
* Shipping 11,95€, free from 300€
Warranty is
Available options
Colors:
Black
44,45€ 39,95€
Colors:
Grey
44,45€ 39,95€
Colors:
White
44,45€ 39,95€
Colors:
Chocolat
44,45€ 39,95€
Colors:
Brown
44,45€ 39,95€
Colors:
Navy blue
44,45€ 39,95€
Colors:
Blue
44,45€ 39,95€
Colors:
Light Blue
44,45€ 39,95€
Colors:
Green hospital
44,45€ 39,95€
Colors:
Lavender
44,45€ 39,95€
Colors:
Mallow
44,45€ 39,95€
Colors:
Garnet
44,45€ 39,95€
Colors:
Red
44,45€ 39,95€
Colors:
Orange
44,45€ 39,95€
Colors:
Yellow
44,45€ 39,95€
Colors:
Cream
44,45€ 39,95€
Description Postural Kinefis roller 55 x 30 cm (available colors) (Ref. EM-306)
Postural cushion roller or roller Kinefis noted for its durability and excellent upholstered in polyester. Suitable for the rehabilitation of patients.
Suitable for patient positioning in different positions and implementation of therapies. Easy to clean thanks to its upholstered in skay polyester.
Technical characteristics
- Dimensions: 55 x 30 cm
- Compound of foam rubber of density 25 kg.
- Upholstered in Skay
- concealed zip to prevent chafing
Colors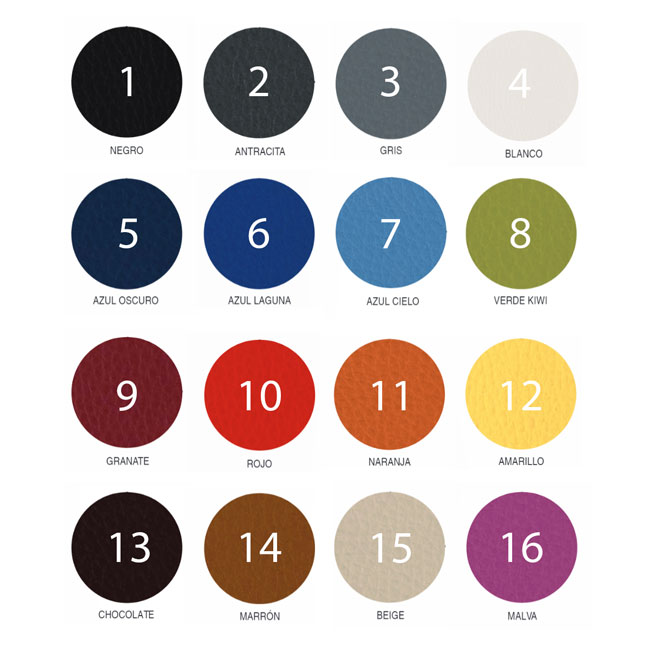 1) Black 2) Gray, 3) White, 4) Chocolate 5) Brown,
6) Navy, 7) Blue, 8) Light Blue, 9) Green Hospital, 10) Malva,
11) Garnet, 12) Red, 13) Orange 14) Yellow, 15) Cream