Salvia kinefis essential oil 15ml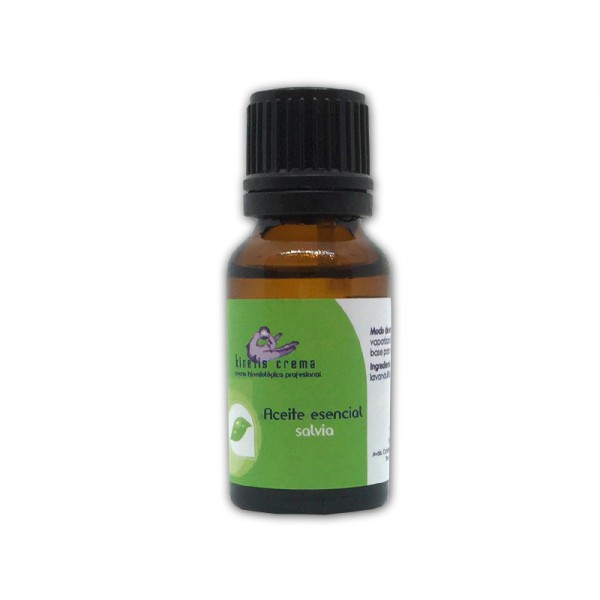 -25% off
4,95€
Including VAT
(4,09€ without VAT)
before 6,60€
Product in stock. Immediate shipping
* The shipping costs are calculated in the shopping basket
Reference: V140104
Description
Salvia essential oil fights depression, nervous exhaustion, shyness and social isolation. Stimulates memory and concentration, favoring learning. It improves circulation and helps eliminate fluids, which is why we recommend it in case of cellulite.
Sage essential oil has recognized properties such as astringent, tonic, deodorant, detoxifying, reducing, calming, decongestant. All this with the guarantees offered by kinefis products, a clear commitment to the natural.
Used as an enricher in cosmetic products, it will provide excellent properties for skin care.
Instructions for use:
They can be used dissolved in water, in baths by adding one or two drops to the bath, dissolved in oils for massages, or in aromatherapy.
Precautions:
External use. Do not eat. Keep out of the reach of children. Do not use during pregnancy, lactation or in children. Keep away from all sources of heat and light. Always apply to healthy skin following the recommended directions for use.
Detailed information Aromatherapy:
This woody plant with a strong aromatic smell and bitter taste, is native to the Mediterranean. There are actually about 500 species of this plant, of which Salvia officinalis is the one used in Aromatherapy. In ancient times, the Romans considered it a sacred herb because it was burned to clean places of negative energies. It is also used to increase the energy of crystals used in healing, placing them on a bed of dry leaves after cleaning.
From the physical aspect, sage has several uses:
- It is a strong stimulant of the nervous system, fighting depression, weakness of nervous origin, introversion. Stimulates memory, improves learning. It regulates blood pressure and helps increase circulation and eliminate fluids.
- At the same time, it acts as a nervous sedative, relaxes muscle contractures, spasms, tremors, relieves congested or injured skin, helps wound healing, is used in sprains, and is an excellent psycho-physical relaxant, fighting the exhaustion both physically and mentally or emotionally. That is why its use is recommended in cases of surmenage.
- But one of its best known uses is one that makes it special for female problems, because this oil is in this sense, one of the widest spectrum. I have personally treated problems of painful periods and irregularities during menopause with massages with Salvia oil, and the results were amazing. This is due to its action on the nervous system and at the same time on the Circulation-Sexuality meridian; For this reason it is considered a regulator of the female reproductive system par excellence, acting effectively in cases of infertility (it activates female sexual functions), as well as in menstrual irregularities (whether due to discontinuity, scarcity or discomfort).
A little secret: Salvia oil (diluted in base oil) is the best antiperspirant that can be found, because in addition to inhibiting perspiration, it is an aphrodisiac. On the mental side, this oil helps people free themselves from bad experiences, which often prevent them from applying what they have learned from past mistakes to current events. It is special for those who are unaware of inner wisdom and make mistakes over and over again, becoming negative. They feel because of their mistakes that there is no silver lining to things and that the future cannot improve. They are unable to search within themselves, to develop their inner vision or to do any kind of self-analysis. The aroma of Salvia used in the aromatizer promotes reflection, introspection. It helps us acquire the wisdom that brings the conviction that everything we need to know is within us and that we should only see our mistakes as an opportunity to learn to grow.
Authors: Staff of Crecimiento Interior Magazine Crecimiento Interior Magazine No. 33, Year 4, July 1997
Reviews
4,8
15 reviews

loading reviews...
anonymous
Portugal
03/02/2022
anonymous
Portugal
16/12/2021
anonymous
Portugal
18/08/2021
anonymous
Portugal
13/08/2021
anonymous
Spain
22/06/2021
anonymous
Spain
08/03/2021
anonymous
Spain
04/01/2021
anonymous
Portugal
22/10/2020
anonymous
Portugal
21/11/2019
anonymous
Spain
26/08/2019