SAVINGS PACK Kinefis Star Physiotherapy: Basic equipment for physiotherapists
Dear Customer, Sorry to inform you that this article is only sold to distributors in the various fields of health. Do not hesitate to contact us by e-mail store@fisaude.com if you belong to this group or need any further clarification.
Out of stock.
* Shipping 11,95€, free from 300€
Description SAVINGS PACK Kinefis Star Physiotherapy: Basic equipment for physiotherapists
Kinefis Star is a pack designed for students or physiotherapists just finished their training that need their first essential and quality material to perform their activity.
Savings pack consisting of:
- Kinefis Supreme folding stretcher in aluminum with 2 bodies, black
- 1 Kinefis Supreme half cylinder cushion, black
- 1 Tens and EMS AcuXP Micro Hidow with 2 channels and 8 programs
- 1 1 liter Kinefis Neutra massage cream bottle
- 1 Bottle of Kinefis Ultrasonic 1 liter ultrasound gel
- 1 roll of blue Kinefis Kinesiology Tape neuromuscular bandage
- 1 roll of Kinefis Kinesiology Tape neuromuscular bandage, black
Folding stretcher Kinefis Supreme Aluminum 2 bodies Width 55 cm (black color)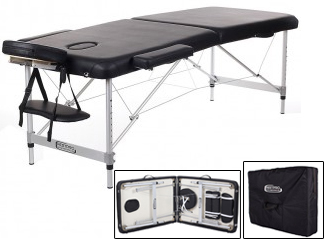 Kinefis Supreme Aluminum 2 is the lightweight folding stretcher with the features you need
The stretcher that revolutionizes the portable stretcher market, superior quality to any model you know at a reduced price. Mix the concept of folding stretcher, with stable and quality stretcher.
This professional stretcher is reinforced with a super lightweight aluminum frame with steel cables, with the ability to maintain a maximum user weight of 250 kg. Equipped with height adjustable legs.
It stands out for being a light stretcher, weighs only 11 kg, this makes it a perfect option for the most mobile professionals, since it is very easy to transport, while still being an excellent option for a folding stretcher with its great strength, hardness and firmness.
Kinefis Supreme black half cushion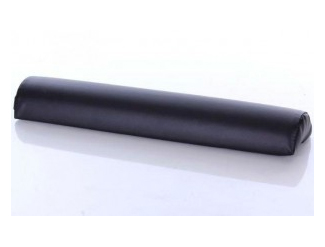 Tens and EMS AcuXP Micro Hidow: 8 programs, 2 output channels, designed for use anywhere + Lifetime warranty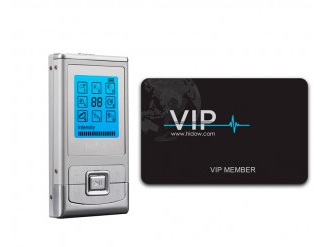 .
The Hidow Acu XP Micro device is perfect for those interested in the health field , but who are beginners in the world of technology. The device stands out for a design that invites to be used anywhere and for combining ease of use with multiple options: the user can access the main therapies in the field of rehabilitation and the device has 2 output channels for more treatment areas large or multiple
The AcuXP-Micro is designed for those who are always on the move. The device combines Transcutaneous Electric Nerve Stimulation (TENS) and Electric Muscle Stimulation (EMS) technology to provide immediate action relief in all users.
Kinefis Neutral Massage Cream 1 Liter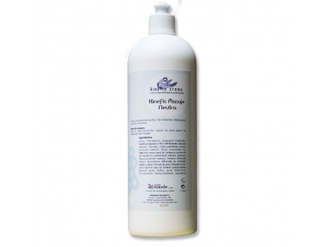 Kinefis brand massage cream with neutral perfume, which does not stain, designed to be used on all skin types. Kinefis neutral massage is designed for application in long-term massages avoiding erosion and discomfort both in the hands of the person who applies the massage and who receives the treatment.
Ultrasonic Gel Kinefis Ultrasonic 1 Liter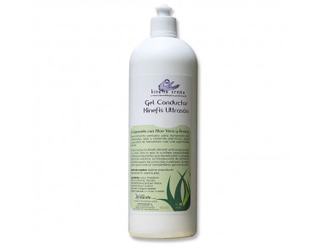 Conductive gel ideal for diagnosis and ultrasound therapy, enriched with arnica and aloe vera to provide the known properties of these two products.
Neuromuscular Bandage - Kinefis Kinesiology Tape Blue 5 cm x 5 meters:
- Blue and black colors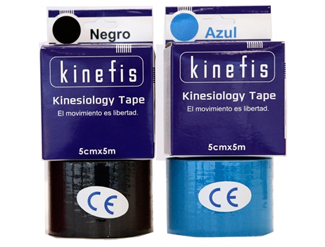 Kinesiology Tape Kinefis - Get a natural cure by activating the neurological and circulatory systems
-Stimulates the body's natural healing process.
- Help in muscle function without limiting mobility.
- Reduces inflammation and tissue pain.
- Ideal to treat sports injuries, backaches, arituclares, tendinopathies, drains, scar care.
Neuromuscular bandages have passed from elite athletes to the rest of the population in record time. Not surprisingly, the combination of the benefits provided by kinesiology tapes together with the ease of use, freedom of movement and the super competitive price, have achieved that what was born as an exclusive article has passed to the general public.
Kinefis Kinesiology Tapes are made from braided cotton microfibers, they are water resistant and the self-adhesive they use (Cyanoacrylate) is for medical use. The bandages are hypoallergenic, do not contain latex or medications, are elastic in the longitudinal direction, between 150% and 160%, which is recommended by specialists who apply the technique worldwide.