Tensotub No. 7 Thick Thighs: Light compression elastic tubular bandage (12 cm x 10 meters)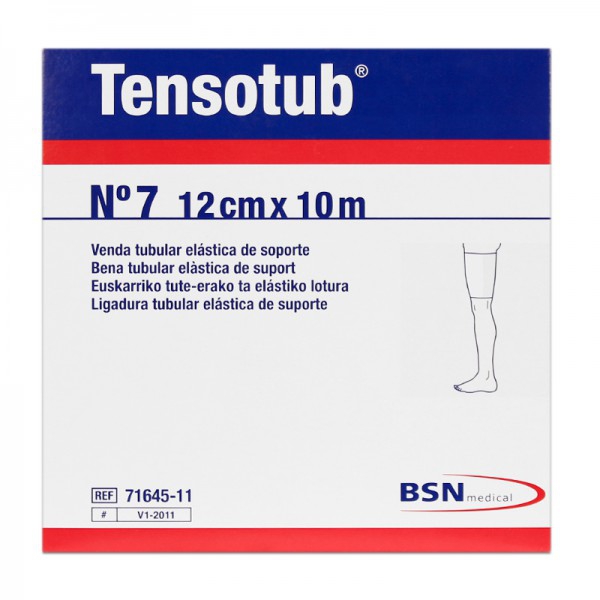 26,50€
Including VAT
(24,09€ without VAT)
Product in stock. 2 units in stock. Immediate shipping
* The shipping costs are calculated in the shopping basket
Reference: S N0115
Description
Tensotub bandage of great transversal elasticity, easy application and adaptability, even on anatomically irregular surfaces, folds do not form
Technical characteristics:
- Great transversal elasticity, easy application and adaptability, even to irregular anatomical surfaces.
- No folds are formed.
- Elastic thread covered in cotton, prevents skin complications.
- Uniform finish, not fraying.
- Thermal effect, comfortable sensation of local heat.
- Light compression level, elasto-compressive effect, prevents slippage (distal migration). prolonged use.
- Washable, reusable, good value for money.
- Sterilizable, usable in surgical procedures.
- Individual packaging with printed logo of "No latex in the formula", quick and easy identification in situ in case of need.
- Dispenser box, ease of use, greater economy of consumption and greater hygiene of the product.
Indications:
- In injuries that require light compression.
- Support and protection bandages after the removal of rigid immobilizations and adhesive bandages.
- Fixation bandages in the postoperative period of the trunk or extremities.
Reviews