The digital goniometer today. Basic Pro: A revolutionary cervical lesion assessment system
price 664,29€
[Including VAT]
Shipping in 5-7 days approx.
* The shipping costs are calculated in the shopping basket
Warranty is
Description The digital goniometer today. Basic Pro: A revolutionary cervical lesion assessment system
Basic Pro is a revolutionary system aimed at the objective and complete assessment of the cervical articular range
Complete and objective assessment of any cervical lesion in less than 1 minute !!
With the Basic Pro system you can make complete assessments of the range of your patients' joints and generate a report automatically with the measurements data. Use our video games with therapeutic purposes to make rehabilitation something different, entertaining and personalized
Basic Pro is a device that fulfills three fundamental purposes:
- The first goal is to establish a communication between the people who use it and the computer : As we know the interaction with technology is a necessity in our time , it is therefore, the device allows a system of great interaction and very easy to use utility. use. Another very important point today, is motivation, a very important part in the rehabilitation treatment , that's why what we get with Basic Pro is to work while having fun.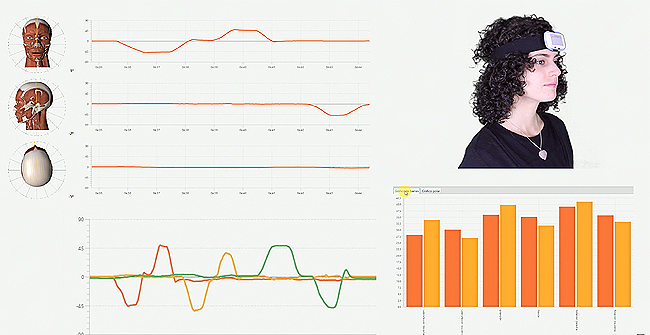 - The second goal is , the valuation of the locomotol device , thanks to its reliability and easy handling , allows complete assessments of the joint range , giving the physiotherapist some very important data , and that allows to store them easily in the computer. Basic Pro is very easy to use and place , it is only necessary to place a strap on the patient's forehead , and with a single click we can start working.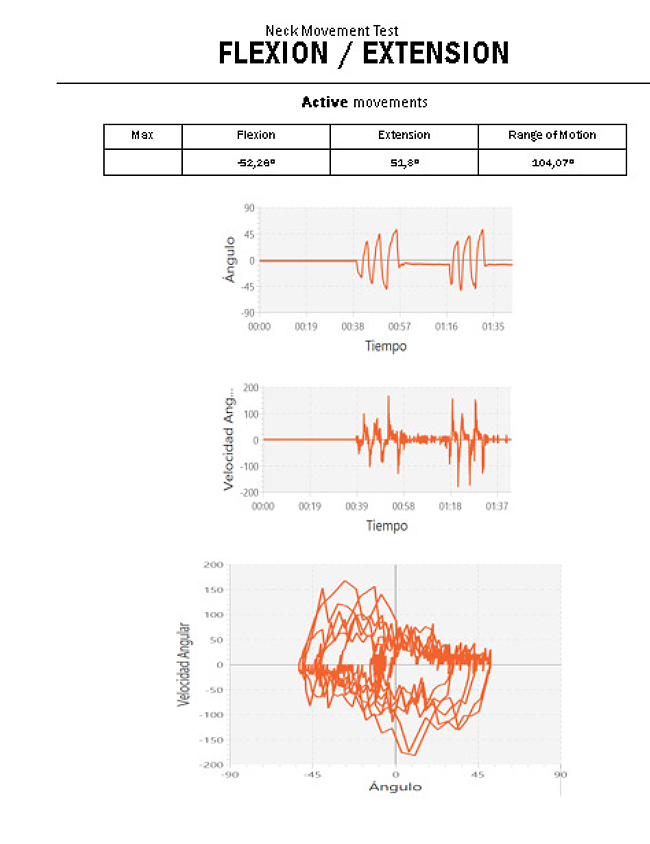 - The third purpose , the sensor is designed to be used in rehabilitation processes , both in neurorehabilitation processes interacting with video games and other interfaces, and in orthopedic rehabilitation processes .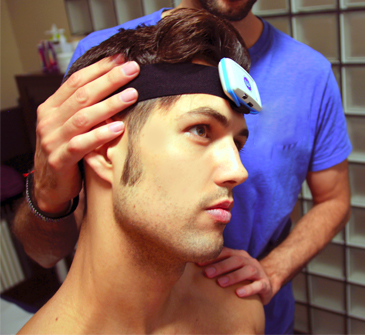 Objectives and Functionalities
Basic Pro is specifically designed for physiotherapists . This system is characterized for being a team designed for the measurement of the advanced cervical articular range .
The data collected by the sensors can be graphed and exported for further analysis .
By incorporating two sensors the system eliminates the compensated movements of the measurements , showing only the real movement that we want to capture.
Basic Pro generates a complete professional report with information of great relevance for the clinical staff and for the patient. It captures the movements in the planes of flexoextension, lateral inclinations and rotation.
With Basic Pro you can have a complete and objective assessment of the cervical articular range of your patients in less than 1 minute .
Buying Basic Pro we include videogames with therapeutic purposes , which will increase adherence to treatment as it is a fun rehabilitation.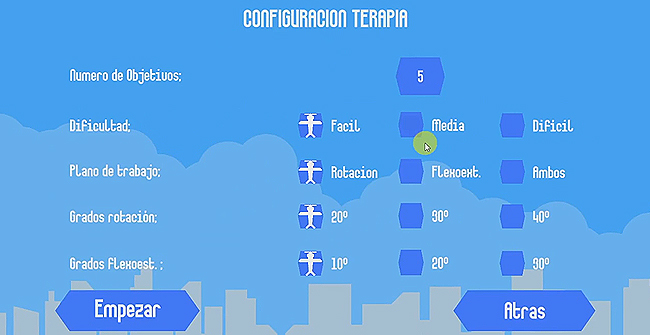 Strengths System Basic Pro
- Motion capture: Use this system to capture the movements of the user's head. It measures the cervical range in the planes of inclination, flexion and lateral rotation with greater stability due to the relative measurement between head and trunk.
- Comparative: Compare the measurements of different sessions and observe the evolution of the movements. Exports the data collected by the sensors for further analysis.
- Detailed reports: Generates a clinical report with detailed information of the results obtained during the measurements.
- Bluetooh communication with any device
- Movement captures
- Interaction with the computer
- Assessment of injuries
- Instant clinical reports
- Real-time feedback
Content System Basic Pro
- 2 Inertial sensors
- Software for the capture of movements
- Charger
- Fastening strap
- Adhesive for the second sensor