10 volume hydrogen peroxide - 1 Liter (5.5%)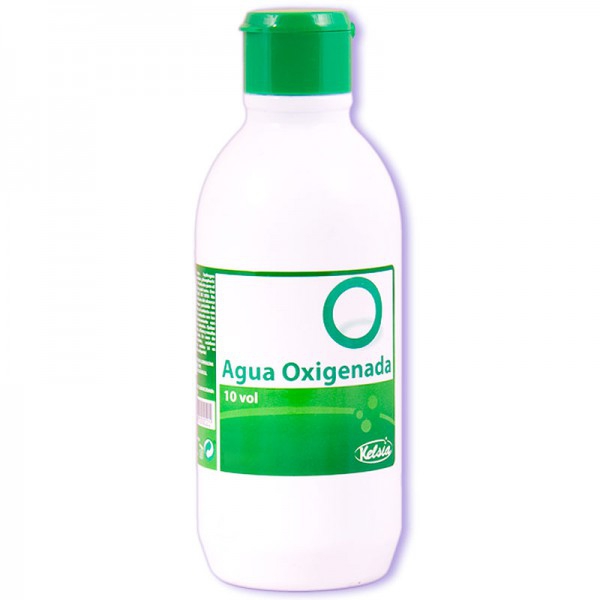 2,55€
Including VAT
(2,32€ without VAT)
Product in stock. Immediate shipping
* The shipping costs are calculated in the shopping basket
Reference: 3650801
Description
Ten volume hydrogen peroxide used as a skin disinfectant
Composition:
Hydrogen Peroxide of 10 volumes.
Properties:
- Colorless liquid with characteristic odor
- Totally miscible in water
- Each volume of hydrogen peroxide decomposes giving 10 volumes of oxygen
Applications:
- As a cosmetic product.
- For cleansing and hygiene of healthy skin.
- Due to its oxidizing characteristics it is a good disinfectant, antiseptic, whitening and deodorizing agent.
Presentation:
- 1 liter bottle
Reviews
4,1
14 reviews

loading reviews...
anonymous
Spain
30/07/2021
anonymous
Spain
21/04/2021
anonymous
France
18/11/2019
anonymous
France
14/11/2019
anonymous
France
24/10/2019
anonymous
Spain
20/09/2019
anonymous
France
18/09/2019
anonymous
Spain
03/07/2019
anonymous
Spain
04/06/2019
anonymous
Spain
07/03/2019