473 ml Biofreeze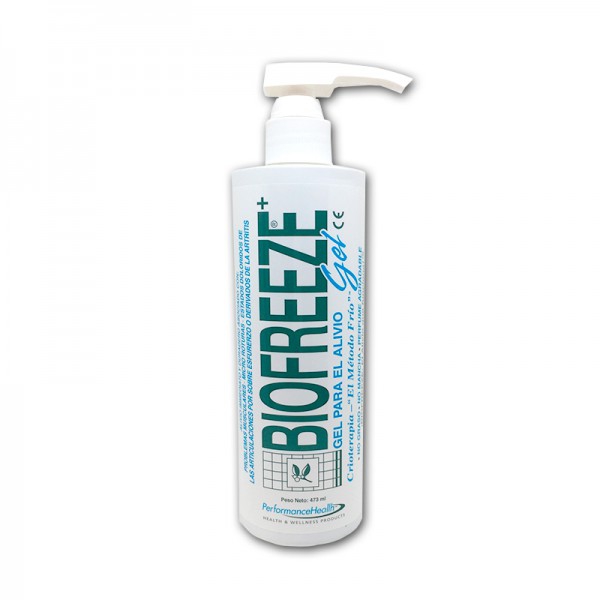 27,95€
Including VAT
(23,10€ without VAT)
Out of stock. Available in 5-7 days approx.
* The shipping costs are calculated in the shopping basket
Reference: 950-072
Description
473 ml pot, including doser to make better applications.
Biofreeze gel is cryotherapy: cold method. Relieves muscle discomfort, increase mobility and accelerates the process of healing sports injuries. No waxes, oils or petroleum products, is based on the ilex, natural product from a bush.
Let sore muscles do not stop!
Uses:
Back, shoulder and neck pain
Arthritis
Painful joints of the ankle, knee, hip and elbow
muscle tension
Diabetic neuropathy
Plantar fasciitis
Bursitis
Reviews
4,7
19 reviews

loading reviews...
Jon
Spain
12/12/2022
Antonio
Spain
11/11/2022
Luis
Portugal
06/09/2022
María Ángeles
Spain
15/02/2022
anonymous
Portugal
16/12/2021
anonymous
Portugal
17/11/2021
anonymous
Spain
26/10/2021
anonymous
Spain
13/09/2021
anonymous
Portugal
09/09/2021
anonymous
Portugal
22/06/2021