Agupunt CTN Acupuncture Needle: The best value for money on the European market (100 units)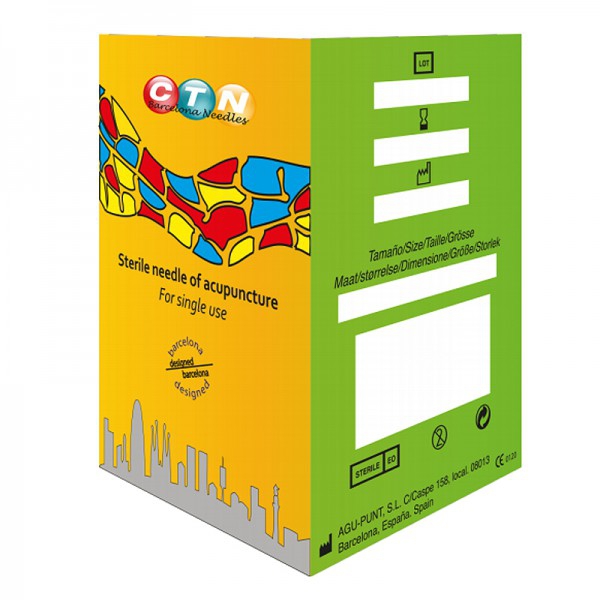 3,59€
Including VAT
(2,97€ without VAT)
* The shipping costs are calculated in the shopping basket
Available options
Measures:
0.25x13mm
Reference: A1090
3,59€
Measures:
0.25x25mm
Reference: A1091
3,59€
Measures:
0.25x40mm
Reference: A1092
3,59€
Description
Agupunt's CTN needles go through the strictest quality controls, offering the best quality-price ratio on the European market.
Presentation in box of 100 units
Agupunt's CTN needles make it possible to ensure the minimum guaranteed price with their high quality, accredited by CE representatives.
Agu-punt is the first and most prestigious factory in Europe, complying with medical regulations worldwide . ISO 13845 CDMAS (CANADA), FDA (USA) and CE 0120 (EUROPE).
Available Measurements:
- 0.25x13mm
- 0.25x25mm
- 0.25x40mm
Reviews