Cables Compatible with: TENS TN20 and TN23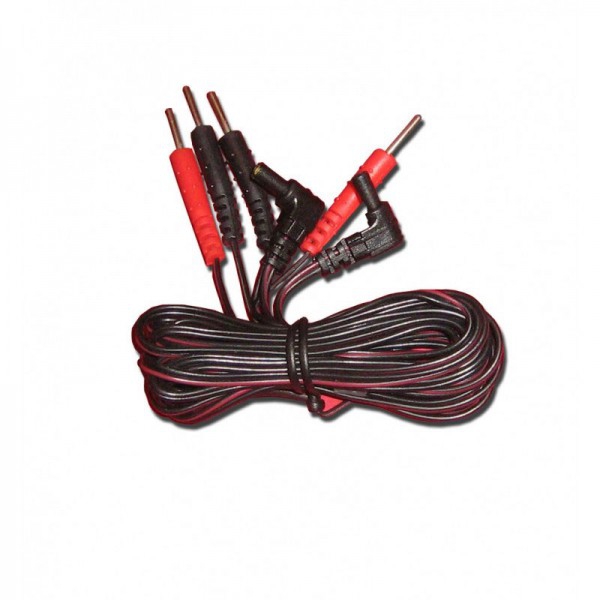 17,75€
Including VAT
(14,67€ without VAT)
Product in stock. Immediate shipping
* The shipping costs are calculated in the shopping basket
Reference: C150TN
Description
Set of bipolar cables of 1.5 mts. with output terminal with 2 mm banana.
They are used in TN20 and TN23 models
---
Warranty
- The cables of this supplier are not covered by the guarantee
* The guarantees will be applied as long as the device and its accessories are not damaged by the customer's misuse or negligence: bumps, display breaks, overvoltage, etc.
---
Spare parts and accessories for this product
TN20 Digital TENS 2 Channels Reference: TN 20
47,20€
Product in stock. Immediate shipping
TN-23 electrostimulator (Tens + Ems): Tens with 12 sequential programs plus EMS with universal program Reference: TN23
119,79€
Product in stock. Immediate shipping
Reviews
4,6
14 reviews

loading reviews...
JOSÉ MARÍA
Spain
25/08/2023
Roberto
Spain
13/06/2023
Ivone
Portugal
04/10/2022
anonymous
Spain
26/10/2021
anonymous
Portugal
07/10/2021
anonymous
Spain
13/08/2021
anonymous
Spain
25/06/2021
anonymous
Spain
28/05/2021
anonymous
Spain
15/08/2020
anonymous
Spain
04/09/2019