CPK Fix Cohesive Bandage - 6 cm x 20 m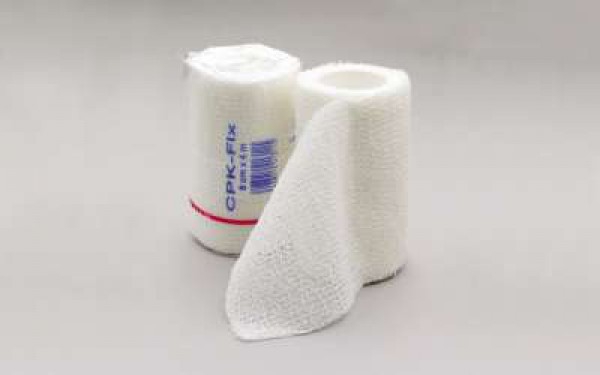 3,00€
Including VAT
(2,73€ without VAT)
Product in stock. Immediate shipping
* The shipping costs are calculated in the shopping basket
Reference: FM-1314
Description

Description
• Stretch longitudinally (99% cotton, 1% elastane)
• latex adhesive mass.
• cardboard Center
• Polypropylene bag.

Notes
• compression bandages in orthopedics and phlebology.
• supportive bandages and support.
• functional and preventive bandages.
• Securing dressings and splints.

Properties
• Thanks to its longitudinal elasticity and cohesive effect allows a bandage or support
• Only adheres to símisma, slip, permeable and absorbent.
• Comfortable and pleasant to the skin. • Easy to apply and tear crosswise.
• Can be sterilized using steam without the original packaging.

Reviews