Cryo Therm Fast Instant Heat Bag (14x18 cm)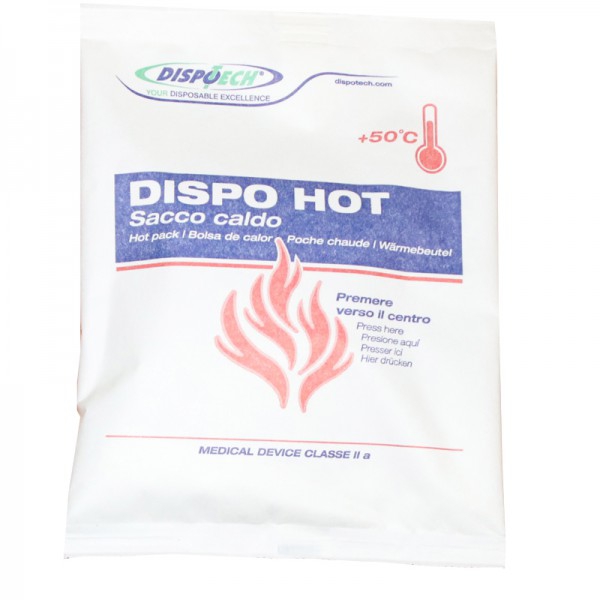 1,10€
Including VAT
(0,91€ without VAT)
Product in stock. Immediate shipping
* The shipping costs are calculated in the shopping basket
Description
High quality Cryo Therm Fast instant heat bag. Thanks to the high capacity of magnesium sulfate and the correct relationship between magnesium / water, the exothermic reaction is provoked
The Instant Heat Bag is ideal for first aid applications requiring fast and effective heat therapy . With this bag you will forget about lumbago, stiff neck, trauma, hypothermia and other discomforts that require treatment based on thermotherapy .
The bag reaches 45 degrees in a few seconds and holds heat for 15-20 minutes.
How to use:
- Press hard until the water bubble inside it breaks.
- Shake to mix the content.
- Apply to the affected area.
Content:
External bag with three heat seals to ensure heat sealing, impermeability and resistance. Internal water bag made of special shockproof material.
Measures:
- 14x18 cm.
Reviews
4,6
8 reviews

loading reviews...
Cristina Maria
Portugal
09/08/2022
anonymous
Portugal
11/11/2021
anonymous
Portugal
22/10/2021
anonymous
Portugal
19/12/2019
anonymous
Portugal
17/12/2019
anonymous
Portugal
20/11/2019
anonymous
Portugal
08/11/2019
anonymous
Portugal
13/07/2018