Diathermy Capacitive and Resistive Book. Excellence in electrotherapy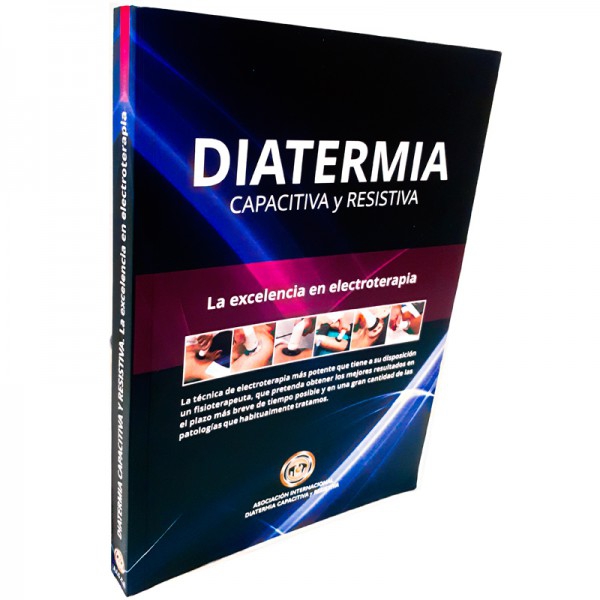 70,00€
Including VAT
(67,31€ without VAT)
Product in stock. Immediate shipping
* The shipping costs are calculated in the shopping basket
Reference: 84-617-5796-1
Description
Diathermy Capacitive and Resistive Book. Excellence in electrotherapy - Exclusive book in Spain - Written by Francisco Barrios - Physiotherapist and President of the International Association of Capacitive and Resistive Diathermy - Esmeralda Banacloy - Physiotherapist
It is a book with practical information, in which we describe what we think is the most powerful electrotherapy technique available to a physiotherapist , who aims to obtain the best results in the shortest possible time and in a a large number of the pathologies that we usually treat: capacitive and resistive diathermy. We include the two techniques in one, because we think that when they are united in the same team is when we have the most powerful therapeutic arsenal available .
Index:
- Foreword.
- Introduction
1- What is diathermy?
2- Physical principles of capacitive diathermy.
3- Physical principles of resistive diathermy.
4- Actions and physiological effects of diathermy.
5- The technique of diathermy.
6- General treatment protocol.
7- Capacitive and resistive diathermy in osteoarthritis.
8- Diathermy in the most common sports injuries.
9- Aim about capacitive diathermy in aesthetics. Bipolar electrodes.
10- Frequently asked questions.
11- Complementary treatments: Magnetotherapy, Tens, Ultrasound, Infrared, Pressotherapy, Neuromuscular electrostimulation.
Technical data:
AUTHOR: Esmeralda Banacloy and Francisco Barrios
EDITOR: International Association Capacitive and Resistive Diathermy
LANGUAGE: Spanish
ISBN: 84-617-5796-1
Reviews
4,3
15 reviews

loading reviews...
Anselmo
Spain
03/02/2022
Teresa
Spain
04/12/2021
anonymous
Spain
05/11/2021
anonymous
Spain
02/11/2021
anonymous
Spain
08/10/2021
anonymous
Spain
13/04/2021
anonymous
Spain
16/02/2021
anonymous
Spain
06/10/2020
anonymous
Spain
08/09/2020
anonymous
Portugal
22/07/2020