Electric beauty bed Maxi: 4 motors that control the height, the inclination of the backrest, the seat and the height of the footrest (Ref. 2235D.4.A26)
before 1.724,25€
price 1.444,00€


Offer -16%

[Including VAT]
* The shipping costs are calculated in the shopping basket
Warranty is 1 year
Available options
Model:
No heating (Ref: 2235D.4.A26)
1.724,25€ 1.444,00€
Model:
Heated (Ref: 2235D.4.A26.HT)
1.830,13€ 1.571,80€
Description Electric beauty bed Maxi: 4 motors that control the height, the inclination of the backrest, the seat and the height of the footrest (Ref. 2235D.4.A26)
Beauty electric bed with 4 Maxi motors
High comfort stretcher with 4 motors that control the height , the inclination of the backrest and the inclination of the seat .
Footrest adjustable by gas piston and reversible armrest .
Headrest with facial hole .
Upholstered white PU high quality and easy cleaning.
New Functionality: Reset Function
This version has the RESET function to bring the stretcher / chair back to the zero position , with the foot stand complements ( Foot Controller) or with the hand control (Hand Controller).
---
IMPORTANT!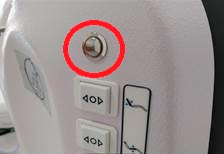 The manufacturer has gone through a process of renovation of all its chairs. This process has led him to include a keypad on the back of the chair to facilitate the work of professionals.
The keypad marks the type of control you need to handle (lift, etc.) the chair.
How to know what command you need? If your chair has a button on the back as indicated in the picture by a red circle, the controls you need (standing or hand) are RST - Function devices. In the case of not having this button you need the classic (standing or hand) control.
Technical characteristics
- Measures without armrests: 184x60 cm.
- Measures with armrests: 184x85 cm.
- Adjustable height: 59/98 cm.
Warranty:
1 year
IMPORTANT
The price includes shipping to Peninsula. Following the current policy of transport companies delivery will be made at the door of Calle . If it is necessary to raise or lower any floor you should contact us to ask the transport company for a waiter service. This Service is an additional charge.
ACCESSORY NOTE: HEATING
* When equipping the armchair with the " HEATING " accessory, the estimated delivery time will be 2 months.
Attached files
Parts and accessories for this product