Essential Oil of Lavender Kinefis 15ml (Ref. V1410125)
clients ratings:

4.7 of 5 (26 reviews)
before 8,60€
price 7,65€


Offer -11%

[Including VAT]
Product in stock. Immediate shipping
* The shipping costs are calculated in the shopping basket
Description Essential Oil of Lavender Kinefis 15ml (Ref. V1410125)
Lavender essential oil is the most broad spectrum and therefore the most used given its enormous versatility
Main Benefits
- At the physical level this oil: relieves cramps, improves skin problems such as stretch marks, psoriasis, paspaduras, stings, inflammations, burns , etc.
- Prevents hair loss and the appearance of lice ; And in turn lowers blood pressure.
- At the psychological level this oil: reduces anxiety and anxiety , calms obsessive or repetitive thoughts and relaxes the mind. This is why it is ideal for the treatment of insomnia, stress and headaches .
- It is an extremely relaxing oil, providing peace and harmony to our whole being.
- On a spiritual level this oil: it is used in meditations as it unlocks the chakras and facilitates spiritual practices. It is a powerful cleaner of negative energy environments. As environment deodorant eliminates the odor of closure and prevents the appearance of moths.
How to use
It can be used dissolved in water, in baths adding one or two drops to the bath, dissolved in oils to perform massages, or in aromatherapy. External use.
Precautions
It is recommended not to use it in pregnant women
Do not stop consulting!
If you are a herbalist, or parapharmacy, aesthetics, or any other essential oil sales center, do not hesitate to consult us for prices for wholesalers.
No parabens, no phenoxyethanol, no dyes.
Ingredients
Lavandula Angustifolia Oil, Linalool, Limonene, Geraniol, Coumarin, Citronellol.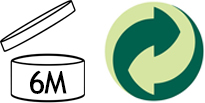 Conservation
In a closed, fresh and dry place. The container must be tightly closed and protected from light. Avoid cross-contamination.
Flammable, store in a safe place.
How to use
To enrich cosmetic creams or preparations, add a few drops of the essential oil to the cosmetic preparation in question and mix well.
For massage, add a few drops of the essential oil to the carrier oil (vegetable oil) and homogenize.
External use. Do not eat. Keep out of the reach of children.
Capacity
- 15ml
Payment Methods
>

Credit cards: VISA, 4B, Master Card

>

Bank transfer

>

Paypal
Purchase terms
>

VAT included in all products

>

Shipping: Shipping costs may vary depending on the country of destination, and on the weight and volume of the products.
Physical store and contact