Feminaform vaginal dilation set (includes four dilators + universal handle + basic lubricant + case + instructions)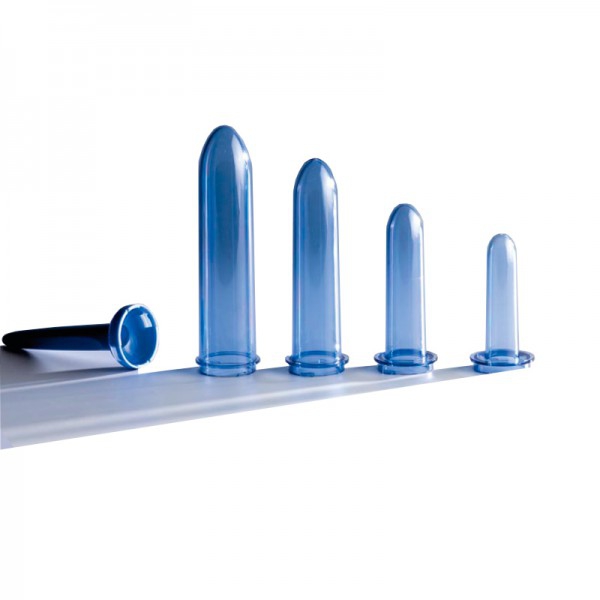 44,95€
Including VAT
(37,15€ without VAT)
Product in stock. Immediate shipping
* The shipping costs are calculated in the shopping basket
Reference: 2716-1200001
Description
The Feminaform vaginal dilation set is the most practical and economical means for cases of vaginal affection and vaginoplasty since it includes four dilators, a universal handle, basic lubricant and a case to transport it wherever you go.
The Feminaform dilation set is ideal for relaxing the muscles of the pelvis and for gradually deepening and widening the vagina and avoiding painful treatments.
Technical characteristics:
Feminaform helps to relax the muscles of the pelvis and to deepen and widen the vagina. Applicable in case of vaginismus, dyspareunia and vaginal stenosis after radiotherapy or surgery, vaginal agenesis, lichen sclerosis and vaginoplasty.
Pelvision supplies Feminaform with a clear instruction guide, a basic lubricant and a practical case. Vaginal dilators are made of the best quality plastic and are suitable for medical use. For exclusive, safe and hygienic personal use.
gradual increase
The size of the four Feminaform vaginal dilators increases gradually: the diameter at the tip is smaller than at the handle. In this way, the change to a larger size dilator is gradual and comfortable.
Size Length Maximum functional diameter
1 ± 85mm ± 22mm
2 ± 105mm ± 27mm
3 ± 135mm ± 32mm
4 ± 160mm ± 37mm
Reviews
4,7
38 reviews

loading reviews...
Desiree
Spain
06/06/2023
anonymous
Spain
27/05/2023
Jacqueline
Portugal
16/05/2023
SANDRA
Portugal
25/11/2022
MARIA MERCEDES
Spain
08/10/2022
anonymous
Spain
10/02/2022
anonymous
Italy
10/01/2022
anonymous
Portugal
18/11/2021
anonymous
Portugal
24/08/2021
anonymous
Spain
08/04/2021