Infrared lamp with intensity regulator: Ideal for physiotherapists and beauty centers (rollable base)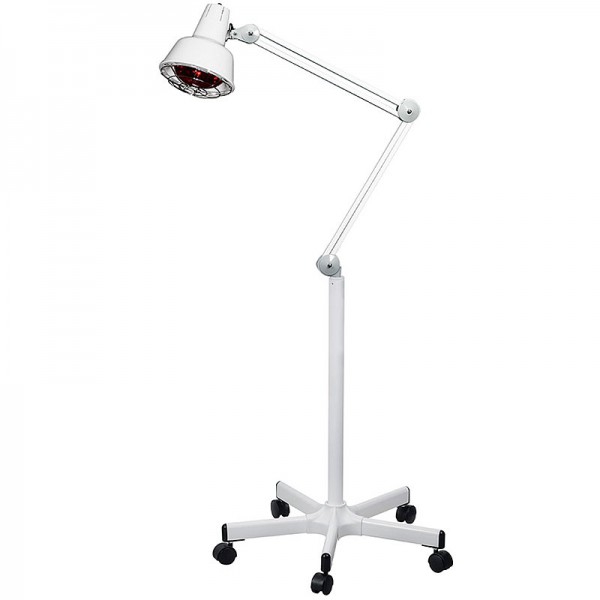 -29% off
99,24€
Including VAT
(82,02€ without VAT)
before 139,50€
Product in stock. Immediate shipping
* The shipping costs are calculated in the shopping basket
Reference: 41021-01
Description
Infrared lamp with articulated arm and rolling base useful for giving heat
Infrared lamp with 275W bulb for thermotherapy treatments
- The light intensity is adjustable .
- Equipped with articulated arm
- Base with 5 wheels for maximum stability.
Thermotherapy Treatments: Physiotherapy and Aesthetics
- For Physiotherapists : The regulation of the intensity of the heat allows to adjust this parameter without having to move the lamp.
- For Aesthetics : This infrared lamp through its high heat is useful for burning fat, stimulates the decomposition of fat cells, in order to help obese patients achieve the goal of losing weight and sculpting the body .
Strengths
- Lamp with 275W infrared bulb.
- White lacquered metal structure.
- Articulated arm that facilitates the movement and fixing of the lamp with total comfort.
- Base with 5 wheels providing great stability.
Technical specifications
Input voltage: 220Vac-240Vac
Input frequency: 50Hz / 60Hz
Working power: 275W
Wavelength: 780nm to 860nm
AC power cord size: 150cm
Dimensions 77 x 30 x 24 cm
Weight 7.8kg
Color temperature: 2300K
Lifespan: 5000 hours
Warranty:
1 year
Attached files
Reviews