Instant heat bag (Measures: 14 cm x 19 cm)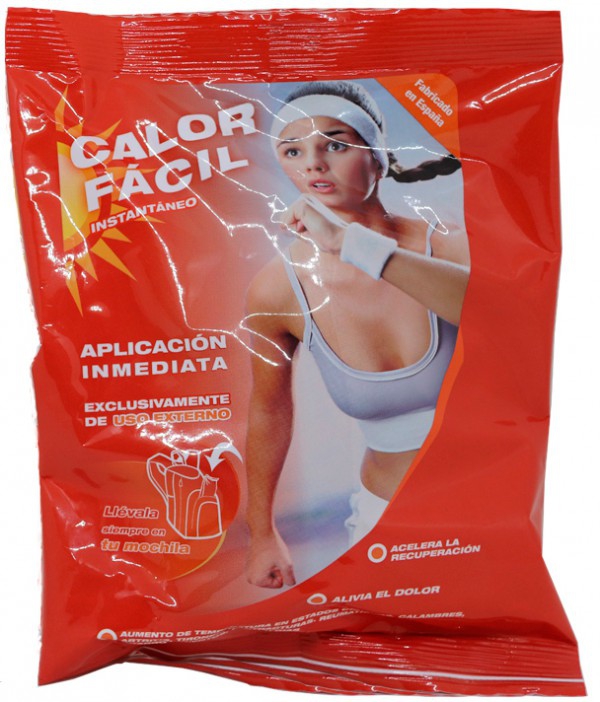 1,10€
Including VAT
(0,91€ without VAT)
Product in stock. Immediate shipping
* The shipping costs are calculated in the shopping basket
Reference: P-003
Description
Single-use bag that provides heat instantly . Its use is simple and immediate . The heat provided exceeds 50ºC and is maintained for 15-20 minutes . When activated, the temperature rises rapidly to its maximum, and then gradually decreases to room temperature.
It is indicated for use in cases of lumbago, torticollis, rheumatism, hypothermia and in all cases where heat therapy is necessary. It is also used in sports competitions or outdoor activities .
Technical characteristics:
- Measures 14 cm X 19 cm.
- Weight 200 grams.
- Manufactured in bilayer complex.
- Interior print that prevents stains during application.
- Does not fade.
Reviews