Kinefis adjustable disposable sheets in TNT polypropylene 20 grams 95cm x 220cm (10 - 100 units)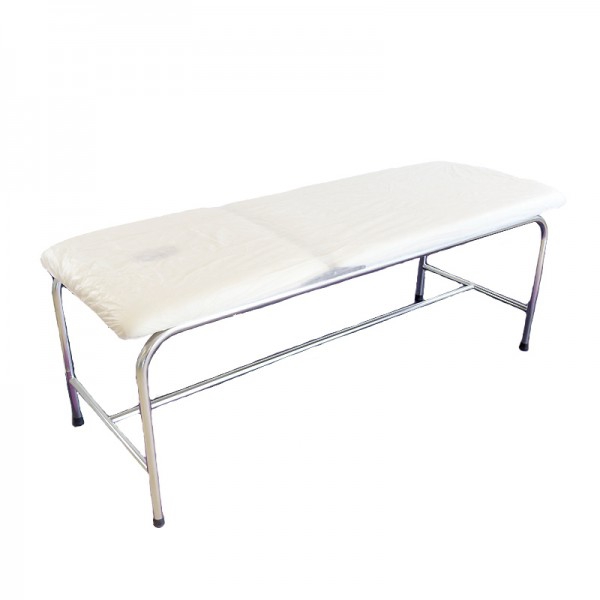 -24% off
5,90€
Including VAT
(4,88€ without VAT)
before 7,80€
Product in stock. Immediate shipping
* The shipping costs are calculated in the shopping basket
Reference: 10/02/080M
Available options
R:
10 units
Reference: 10/02/080M
7,09€ 5,90€
R:
100 units
Reference: 10/02/080M
67,23€ 56,70€
Description
Adjustable Kinefis disposable sheet made of 20-gram polypropylene . It is breathable, hypoallergenic and non-sterile . It has a soft touch and has a high flammability . In addition, it is a tear-resistant sheet and has a good elongation . It is ideal for use in health centers, hospitals, beauty centers, spas, gyms, etc.
Technical characteristics:
- Made of TNT polypropylene (1 layer of non-woven fabric)
- Dimensions: 220cm x 95cm
- Density: 20 gr/m2
- Adjustable
- White color
- Individual bagging

- breathable

- Tear resistant and good elongation

- Low flammability

- Soft touch

- Water repellent

- White color

- Hypoallergenic

- Non-sterile
Usage:
Hygiene guarantee for use on stretchers in healthcare environments, gyms, aesthetic and hairdressing centers, hotel establishments, etc.
Reviews
4,2
6 reviews