Kinefis Cirkalia Professional Cream 200ml
-15% off
10,95€
Including VAT
(9,05€ without VAT)
before 12,95€
Product in stock. Immediate shipping
* The shipping costs are calculated in the shopping basket
Reference: C1410004
Description
Promotion
Special limited offer: Buy 5 Cream circulatory effect kinefis professional cirkalia 200cc and get 1 Cream circulatory effect kinefis professional cirkalia 200cc free!
Kinefis Cirkalia Professional cream is developed by physiotherapists incorporating active ingredients that provide extra effectiveness as an adjuvant in processes that require stimulating circulatory and decongestion processes .
For this, they have been made with natural active ingredients of recognized benefits such as ginkgo biloba, hypericum, gotu kola, witch hazel, horse chestnut, lemon balm, orange, lemon, mint, tangerine, bergamot, olive, grapefruit, lavender, sage, juniper. , rosemary and grape.
Ginkgo:
The Ginkgo biloba extract presents actions related above all to oxidative and circulatory processes.
SEE MORE INFORMATION ABOUT GINKGO
Hypericum:
St John's wort oil is obtained by maceration from the plant of the same name, also called St. John's wort.
SEE MORE INFORMATION ABOUT HYPERIUM
Asiatic spark:
Centella asiatica extract acts exceptionally as a cell renewer, favors the formation of collagen and elastin fibers, helping to keep the skin smooth and firm.
CHECK MORE INFORMATION ABOUT THE CENTELLA ASIÁTICA
​witch hazel:
Hamamelis extract gives rise to a tonic and astringent effect on the skin. It is used above all to promote superficial microcirculation in cases of tired legs.
SEE MORE INFORMATION ABOUT WITCH HAZEL
​Horse chestnut:
Horse Chestnut extract presents toning characteristics, increases capillary resistance and decreases its permeability, thanks to the action of its components.
SEE MORE INFORMATION ABOUT HORSE CHESTNUT
Balm:
Muscle tonic that strengthens and helps relax muscles, it is also calming and relaxing.
SEE MORE INFORMATION ABOUT MELISA
Sweet orange:
Sweet orange essential oil has relaxing, calming, anti-inflammatory, toning and revitalizing properties.
SEE MORE INFORMATION ABOUT SWEET ORANGE
Lemon:
Lemon essential oil is widely used for its refreshing aroma and its toning, purifying and cleansing properties.
SEE MORE INFORMATION ABOUT LEMON
Mint:
Peppermint essential oil is used for its stimulating, toning, refreshing, decongestant and anti-inflammatory properties.
SEE MORE INFORMATION ABOUT MINT
Tangerine:
Tangerine essential oil gives rise to a very pleasant soft and fresh smell. In addition, it is calming, revitalizing and invigorating.
SEE MORE INFORMATION ABOUT MANDARIN
Bergamot:
This essential oil has anti-inflammatory, analgesic and antiseptic properties, it has been traditionally used in massage therapies to relieve the discomfort of arthritis and other musculoskeletal ailments.
SEE MORE INFORMATION ABOUT BERGAMOT
Olive:
Olive oil contains a high level of monounsaturated (oleic acid) and polyunsaturated (linoleic acid) fatty acids, which reinforce the structure of the natural hydrolipidic layer of the skin, thus maintaining an optimal degree of hydration of the skin.
SEE MORE INFORMATION ABOUT THE OLIVE
Grapefruit:
It presents toxin elimination properties and decreases fluid retention.
SEE MORE INFORMATION ABOUT GRAPEFRUIT
Lavender:
Lavender essential oil is known for its calming, anti-inflammatory, purifying, regenerative and antiseptic properties.
SEE MORE INFORMATION ABOUT LAVENDER
Sage:
Salvia essential oil has regenerative properties. In addition, this plant is considered antiseptic, antimicrobial, anti-infectious and anti-inflammatory, partly due to its tannin and flavonoid content, which is why it is highly recommended to improve the appearance of the skin, and also as a regenerative
SEE MORE INFORMATION ABOUT SAGE
Juniper:
This essential oil has numerous beneficial properties that make it ideal for use in muscular and rheumatic oils. It is also excellent as a stimulator of the superficial microcirculation of the skin.
SEE MORE INFORMATION ABOUT JUNIPER
Rosemary:
​Ideal for relaxing muscles that have been subjected to prolonged exertion, relieving cramps and pain associated with this effort.
SEE MORE INFORMATION ABOUT JUNIPER
Grape:
It contains a large amount of antioxidants that fight the action of radicals. In addition, it also has properties such as antibacterial and anti-inflammatory.
SEE MORE INFORMATION ABOUT THE GRAPE
How to use:
Apply a small amount of product to the desired area, performing an intense massage until completely absorbed.
Precautions:
Apply on healthy skin. External use. Do not eat. Keep out of the reach of children.
Ingredients:
Aqua, Cetearyl Ethylhexanoate, Cetearyl Alcohol, Glyceryl Stearate, Glycerin, Stearic Acid, Limonene, Sodium Lauroyl Glutamate, Sodium Polyacrylate, Citrus Aurantium Dulcis Flower Oil, Citrus Limon (Lemon) Peel Oil, Hydrogenated Polydecene, Helianthus Annuus (Sunflower) Oil, Mentha Piperita (Peppermint) Oil, Sodium Benzoate, Cetyl Palmitate, Citrus Nobilis (Mandarin Orange) Oil, Citrus Bergamia Peel Oil Expressed, Potassium Sorbate, Olea Europaea (Olive) Fruit Oil, Prunus Amygdalus Dulcis Oil, Citrus Grandis Peel Oil, Trideceth-6 , Citric Acid, Xanthan Gum, Glycine Soja Oil, Lavandula Angustifolia Oil, Linalool, Citral, Tocopherol, Salvia Officinalis (Sage) Oil, Juniperus Communis Fruit Oil, Rosmarinus Officinalis Leaf Oil, Beta-Sitosterol, Hamamelis Virginiana (Witch Hazel) Leaf Extract , Squalene, Centella Asiatica Extract, Aesculus Hippocastanum Extract, Ginkgo Biloba Leaf Extract, Geraniol, Vitis Vinifera Fruit Extract, Hypericum Perforatum Extract, Gluconolactone, Melissa Officinalis Leaf Extract, Calcium Gluconate
Presentation:
200ml bottle
---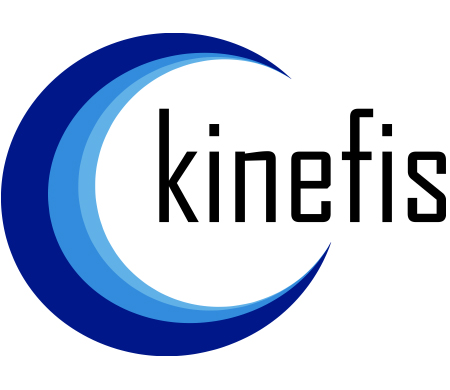 Exclusive line made with natural ingredients and intended for use in the field of physiotherapy and sports .
All its formulations have a high percentage of natural ingredients , such as extracts and vegetable oils , with anti-inflammatory , circulation -stimulating, recuperative or refreshing action.
Widely used by sports teams and physiotherapy professionals. Reference in the cosmetics market for physiotherapists and athletes
Reviews
4,7
59 reviews

loading reviews...
anonymous
Spain
04/11/2023
anonymous
Spain
13/10/2023
Marta
Spain
08/10/2023
José Manuel
Spain
02/08/2023
anonymous
Spain
01/07/2023
Concepción
Spain
01/07/2023
Concepción
Spain
19/06/2023
Jorge
Spain
21/03/2023
anonymous
Portugal
26/01/2022
anonymous
Spain
26/10/2021