Kinefis Intensive Professional Cream 200ml
-15% off
10,95€
Including VAT
(9,05€ without VAT)
before 12,95€
Product in stock. Immediate shipping
* The shipping costs are calculated in the shopping basket
Reference: C1410002
Description
Promotion
Special limited offer: Buy 5 cream intensive professional 200cc kinefis and get 1 cream intensive professional 200cc kinefis free!
Kinefis Intensive cream is developed by physiotherapists incorporating active ingredients that provide extra effectiveness as an adjuvant to relieve the most common discomfort of acute processes . To do this, they have been made with natural active ingredients of recognized benefits such as arnica, devil's claw, chamomile, eucalyptus, mint, olive, rosehip, bergamot, grapefruit, tea tree, rosemary, clove and lemon balm.
Arnica:
It has excellent anti-rheumatic and anti-inflammatory properties. It has been known, since ancient times, for the treatment in case of blows or falls. In addition, thanks to the flavonoids (substances that tone the circulatory system), it is possible to promote blood circulation.
The main constituent of arnica is Helenalin, which has been shown to have a good anti-inflammatory action. It is recommended for topical use in sequelae of trauma and some types of inflammation, in symptomatic treatment of rheumatic muscle or joint disorders.
SEE MORE INFORMATION ABOUT ARNICA
Devil's Claw:
The devil's claw (Harpagophytum) is a plant native to southern Africa. Since ancient times it was used to treat rheumatism. In Europe it was introduced at the beginning of the 20th century.
There are numerous scientific studies that demonstrate its clear anti-inflammatory action. Its mechanism of action is based on the inhibition of the biosynthesis of agents involved in the inflammatory process.
SEE MORE INFORMATION ABOUT HARPAGOFITO
Camomile:
Its main characteristic is to be an effective calming and relaxing agent.
It also has traces of a substance called chamazulene, which has anti-inflammatory action; hence it is also used in rheumatism.
SEE MORE INFORMATION ABOUT CAMOMILA
Eucalyptus:
Eucalyptus essential oil has purifying, decongestant, refreshing, stimulating and anti-inflammatory properties. The latter is one of the most unknown properties, but it is very interesting to relieve muscular, rheumatic and arthritic discomfort.
SEE MORE INFORMATION ABOUT EUCALYPTUS
Mint:
Peppermint essential oil is used for its stimulating, toning, refreshing, decongestant and anti-inflammatory properties.
SEE MORE INFORMATION ABOUT MINT
Olive:
Olive oil contains a high level of monounsaturated (oleic acid) and polyunsaturated (linoleic acid) fatty acids, which reinforce the structure of the natural hydrolipidic layer of the skin, thus maintaining an optimal degree of hydration of the skin.
SEE MORE INFORMATION ABOUT THE OLIVE
Rosehip:
Rosehip oil is composed, in a balanced way, of two essential polyunsaturated fatty acids: 45% Linoleic acid (Omega 6) and 35% Alpha-linolenic acid (Omega 3), accompanied and protected by a remarkable concentration of natural antioxidants. : Tocopherol (vitamin E), Carotenoids and Phytosterols.
SEE MORE INFORMATION ABOUT THE ROSEHIP
Bergamot:
This essential oil has anti-inflammatory, analgesic and antiseptic properties, it has been traditionally used in massage therapies to relieve the discomfort of arthritis and other musculoskeletal ailments.
SEE MORE INFORMATION ABOUT BERGAMOT
Grapefruit:
It presents toxin elimination properties and decreases fluid retention.
SEE MORE INFORMATION ABOUT GRAPEFRUIT
Tea tree:
Also known for presenting regenerative, balsamic and anti-inflammatory antiseptic properties.
SEE MORE INFORMATION ABOUT THE TEA TREE
Rosemary:
Ideal for relaxing muscles that have been subjected to a prolonged effort, relieving cramps and pain associated with this effort.
SEE MORE INFORMATION ABOUT ROSEMARY
Nail:
Clove essential oil, thanks to a substance called Eugenol, has been shown to have an anti-inflammatory capacity in different studies, and also has an antioxidant capacity, capturing free radicals, the main responsible for skin aging.
SEE MORE INFORMATION ABOUT THE NAIL
Balm:
Muscle tonic that strengthens and helps relax muscles, it is also calming and relaxing.
SEE MORE INFORMATION ABOUT MELISA
How to use:
Apply a small amount of product to the desired area, performing an intense massage until completely absorbed.
Precautions:
Apply on healthy skin. External use. Do not eat. Keep out of the reach of children.
Ingredients:
Aqua, Cetearyl Ethylhexanoate, Cetearyl Alcohol, Glyceryl Stearate, Glycerin, Menthol, Stearic Acid, Prunus Amygdalus Dulcis Oil, Sodium Polyacrylate, Alcohol Denat., Hydrogenated Polydecene, Cetyl Alcohol, Eucalyptus Globulus Leaf Oil, Mentha Piperita (Peppermint) Oil, Sodium Lauroyl Glutamate, Cinnamomum Camphora Bark Oil, Limonene, Sodium Benzoate, Trideceth-6, Potassium Sorbate, Olea Europaea (Olive) Fruit Oil, Glycine Soja Oil, Propylene Glycol, Rosa Moschata Seed Oil, Citrus Bergamia Peel Oil Expressed, Citrus Grandis Peel Oil, Melaleuca Alternifolia (Tea Tree) Oil, Rosmarinus Officinalis Leaf Oil, Xanthan Gum, Parfum, Tocopherol, Beta-Sitosterol, Arnica Montana Flower Extract, Linalool, Squalene, Eugenia Caryophyllus Bud Oil, Gaultheria Procumbens (Wintergreen) Leaf Oil, Eugenol, Citral, Harpagophytum Procumbens Root Extract, Chamomilla Recutita (Matricaria) Flower Oil, Benzyl Salicylate, Melissa Officinalis Leaf Extract, Geraniol, Hexyl Cinnamal.
Presentation:
200ml bottle
---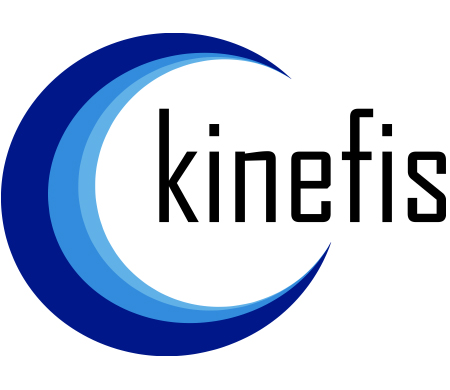 Exclusive line made with natural ingredients , and intended for use in the field of physiotherapy and sports .
All its formulations have a high percentage of natural ingredients , such as extracts and vegetable oils , with anti-inflammatory , circulation -stimulating, recuperative or refreshing action.
Widely used by sports teams and physiotherapy professionals. Reference in the cosmetics market for physiotherapists and athletes
Reviews
4,7
225 reviews

loading reviews...
anonymous
Spain
04/11/2023
Rosa María
Spain
03/11/2023
anonymous
Spain
13/10/2023
Élia
Portugal
02/10/2023
Samuel
Spain
27/08/2023
CRUZ
Spain
27/08/2023
Blanca
Spain
17/08/2023
Concepción
Spain
24/07/2023
Patricia
Spain
13/07/2023
Sérgio
Portugal
05/07/2023