Kinefis non-adjustable disposable sheets in SMS Polypropylene 16 grams 80cm x 200cm (10 - 100 units)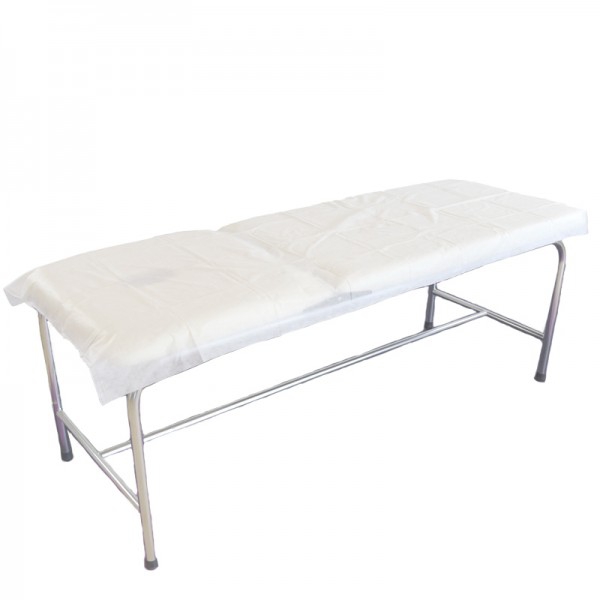 -26% off
3,10€
Including VAT
(2,56€ without VAT)
before 4,20€
Product in stock. Immediate shipping
* The shipping costs are calculated in the shopping basket
Reference: 10/22/025
Available options
Bag:
10 units
4,24€ 3,10€
Bag:
100 units
35,70€ 29,90€
Description
Non-adjustable Kinefis disposable sheets made of 16-gram SMS polypropylene TST . The sheets are breathable, hypoallergenic and non-sterile . They have a soft touch and have a low flammability . In addition, Kinefis non-adjustable disposable sheets are tear resistant and have good elongation . They are ideal for use in health centers, gyms, beauty centers, etc.
Technical characteristics:
- Made of SMS Polypropylene Non-Woven Fabric (3 thermally pressed layers of TNT polypropylene (non-woven fabric) with the inner layer being hydro.
- Dimensions: 220cm x 80cm
- Density: 16 gr/m2
- White color
- Not adjustable.
- breathable
- Tear resistant and good elongation
- Low flammability
- Soft touch
- Water repellent
- Hypoallergenic
- Non-sterile
Utilization:
Hygiene guarantee for use on stretchers in healthcare environments, gyms, aesthetic and hairdressing centers, hotel establishments, etc.
Storage:
Store in a dry place at temperatures between 10° and 30°C in its original packaging, out of direct sunlight.
Reviews
4,4
7 reviews