Kinefis Roses Oil 500 ml with dispenser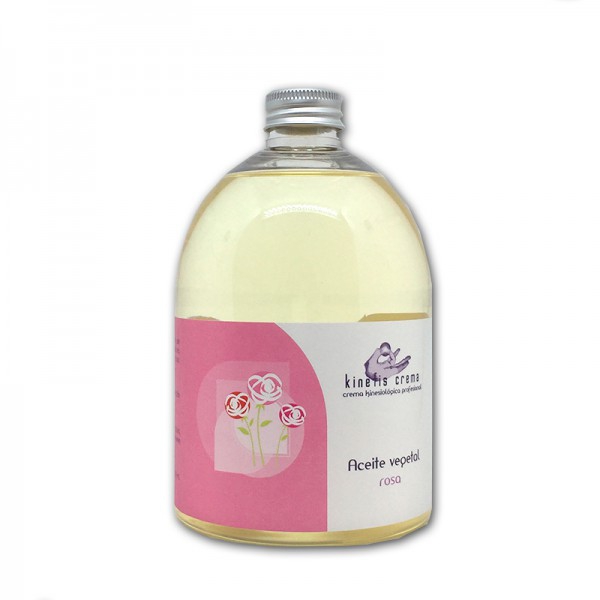 -30% off
6,95€
Including VAT
(5,74€ without VAT)
before 9,95€
Product in stock. Immediate shipping
* The shipping costs are calculated in the shopping basket
Reference: V1410247
Description
Oil with ideal properties to reduce pain from tissue inflammation and joint pain, prevents folliculitis and is highly recommended for body massages for relaxation
100% vegetable- based massage oil, contains in its composition rosehip oil , which has incredible properties as a cell regenerator .
- It favors this natural process in the skin , causing it to occur in a faster way. This is due to the high concentration it has of certain essential fatty acids such as Linoleic, Oleic and Linolenic .
- We can observe a rejuvenation of the skin , a decrease in the small cracks produced as a result of sudden changes in temperature , reduction of small scars , prevention of stretch marks, etc.
- The mixture of vegetable oils, acts as an excellent emollient leaving the skin smooth and soft , while acting as a repair of possible cracks due to dryness, or exposure of the skin to external aggressive agents.
- Enriched with vitamin E, which enhances the antioxidant properties already present in oils, and with a pleasant fresh and mild aroma.
How to use
Apply directly to the skin for massage.
Presentation
- 500 ml canister with dispenser
Reviews
4,9
41 reviews

loading reviews...
Julieta Antonia
Spain
13/04/2023
Franck
France
08/03/2023
Maricel
Spain
29/01/2023
Jose Antonio
Spain
21/01/2023
anonymous
Spain
25/12/2022
Lorena
Spain
23/05/2022
Carlos
Spain
09/05/2022
anonymous
Spain
05/04/2022
José
Portugal
03/02/2022
Juan Martin
Spain
18/01/2022