Kineo Globus Multistation: A machine with endless training possibilities (Ref. K0155M)
Ask for budget
Shipping in 5-7 days approx.
* The shipping costs are calculated in the shopping basket
Warranty is 2 years
Description
Description Kineo Globus Multistation: A machine with endless training possibilities (Ref. K0155M)
Globus Kineo Multistation is a revolutionary machine for functional recovery, physical rehabilitation and sports performance. Kineo Multistation is the most robotic rehabilitation and training machine and gives you the possibility to work the lower part of the body in open and closed kinetic chains with the help of innovative training methods that offer the best results on the market.
Kineo Multistation allows evaluation, sports training and physical rehabilitation in a single device, providing versatility and integrating training phases, analysis phases and evaluation phases in a single device, grouping in a single device all the data and exercises you need. the specialist in functional recovery and the physical therapist.
The Kineo Multistation machine has strong points that make it a machine with endless training possibilities. Thus, thanks to state-of-the-art technology, it manages to erase any limits to offer the most complete experience in terms of rehabilitation training and sports performance today.
Kineo Multistation is ideal for any physical level. It is suitable for both the initial stages of post-injury or surgical rehabilitation, up to the complete reactivation of the body and the improvement of sports performance.
Strengths:
- Differentiated load between eccentric and concentric phase: Kineo is the only robotic machine that allows differentiating the load between the eccentric phase and the concentric phase of the movement, in order to optimize your performance and training.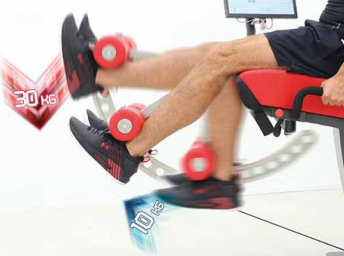 - Specialized in eccentric training: Eccentric strength is double that of concentric strength, therefore, a low eccentric load may not be effective for proper training. Kineo is designed for SOPRAMAXIMAL ECCENTRIC TRAINING, allowing professional athletes to obtain the best results in terms of strength and hypertrophy.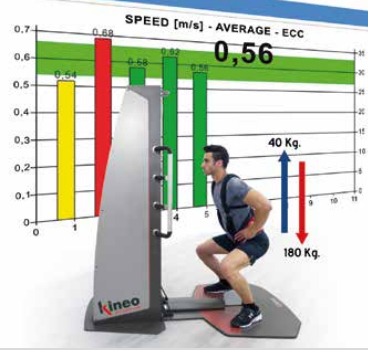 - Faster and more precise functional evaluation: Kineo is the first robotic machine that offers a wide range of tests for functional evaluation in both Eccentric and Concentric: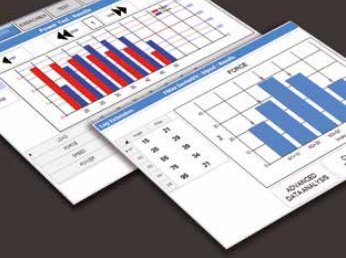 ​

- Eccentric Evaluation:
• Maximal Strength Test and Monopodalic Imbalance Test.

- Isotonic Evaluation:
• Maximal Strength Test and Monopodalic Imbalance Test.
• Power Test - Incremental and Maximal.

- Isokinetic Evaluation:
• Maximal Strength Test and Monopodalic Imbalance Test.

- Isometric Evaluation:
• Maximal Strength Test and Monopodalic Imbalance Test.
​- Eccentric functional recovery: Kineo's strong point is the ability to use eccentric training both for rehabilitation and to prevent possible accidents. Kineo's motor guarantees load control 500 times per second to avoid excessive overload and to protect joints at critical angles of movement.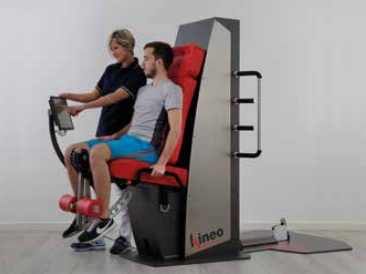 - Specialist in functional recovery without pain: The exclusive SMART LOAD mode allows overload exercises for rehabilitation without causing pain. Kineo can change, automatically and in real time, the load on the pain areas, thus avoiding the effect of neuromuscular inhibition.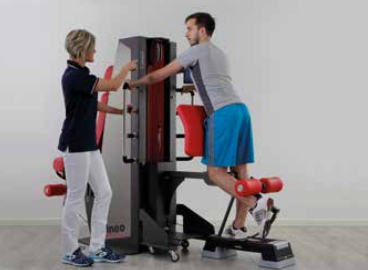 - Personalized training with variable load: Kineo allows you to set different loads for each point within your range of motion. In this way you can customize each training according to your possibilities, at the desired moment during the functional recovery process.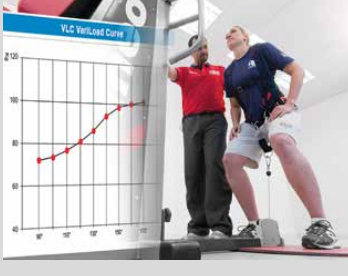 Training methods: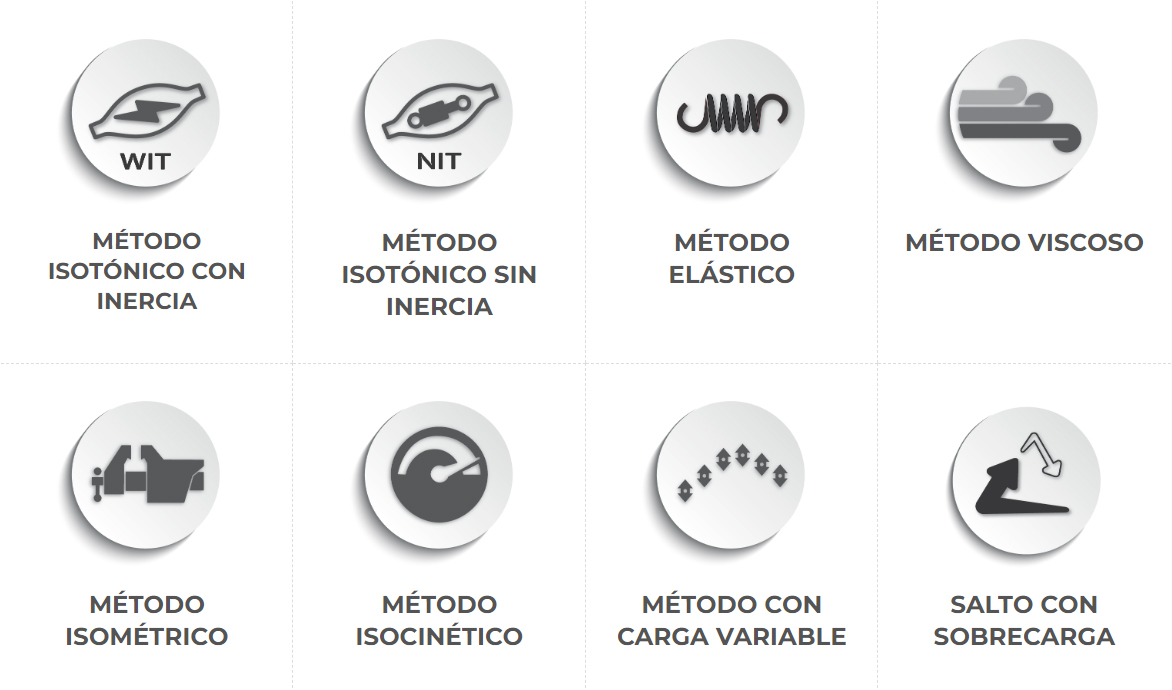 Technical specifications:
- Dimensions (LxWxH) 260x90x185 cm

- Total space (LxWxH) 305x90x185 cm

- Weight: 342 Kg

- Rated power 1.6 kW

- Power supply: Voltage: 230 V - Frequency: 50/60 Hz

- Maximum current: 8A

- Maximum cable extraction: 4 m

- Minimum/Maximum Load of Leg Extension: 10-630 N/m

- Minimum/Maximum Pulley Load: 1-110 Kg

- Minimum/Maximum Squat Load: 1-220 Kg (up to 440 Kg with dedicated accessory)

- Min./Max. Isokinetic speeds 0.1-4 m/s

- Min./Max. Isokinetic Leg Extension velocities: 12-778 º/s
Technical characteristics:
- Wi-Fi connection and remote control

- 2 touch screens of 15.6"

- 2 USB ports

- Built-in memory and automatic filing system

- High quality Italian leather
Hardware:

- Electric motor. Provides controlled, variable torque

- Pulley workstation

- Leg Extension Workstation

-Squat Workstation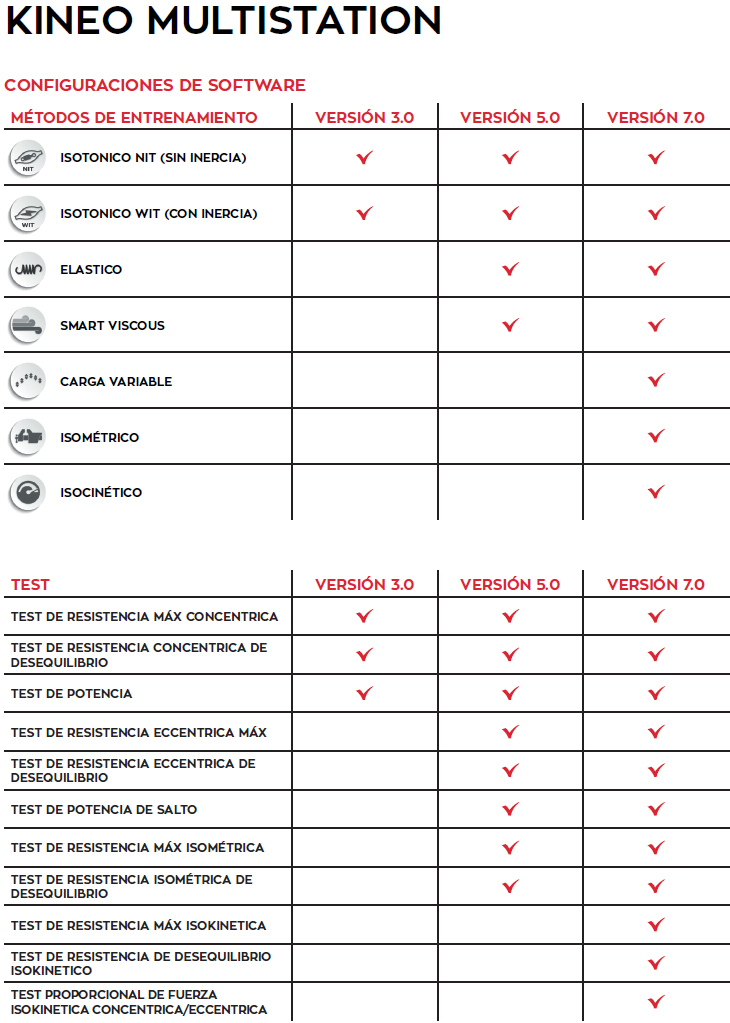 ​
Parts and accessories for this product
Leg Curl Kit Kineo Globus (Ref. K0133)
4880,00 €

quantity
Leg Press Kit Kineo Globus (Ref. K1161)
9760,00 €

quantity
Lat Machine Kineo System (Ref. K1640)
3660,00 €

quantity
Payment Methods
>

Credit cards: VISA, 4B, Master Card, American Express...

>

Bank transfer

>

Paypal
Purchase terms
>

VAT included in all products

>

Shipping: Shipping costs may vary depending on the country of destination, and on the weight and volume of the products.
Physical store and contact