Kosmetiké Anti-Cellulite Reducing Cream Professional 500 cc: Intense effect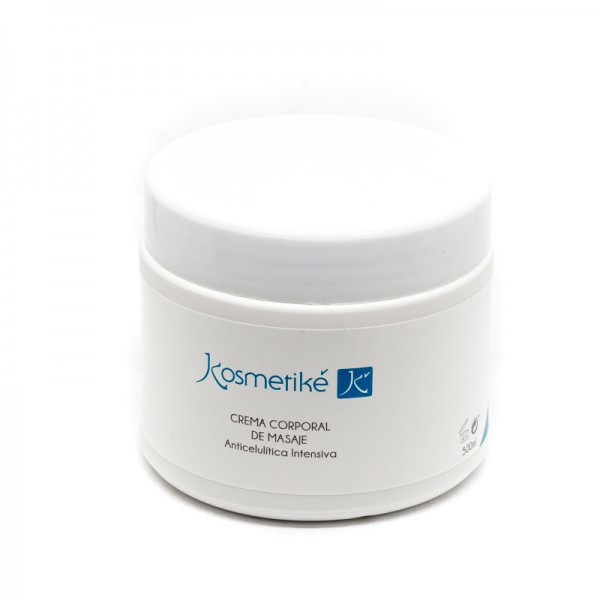 -24% off
11,95€
Including VAT
(9,88€ without VAT)
before 15,70€
Product in stock. Immediate shipping
* The shipping costs are calculated in the shopping basket
Reference: T0080
Description
Kosmetiké Reducing Anti-Cellulite Cream formulated with an active ingredient of natural origin, which acts by eliminating the accumulation of fat and water retained inside the skin, thus helping to remove orange skin, so that the skin is hydrated, firm and Silky
Rapid absorption cream rich in anti-cellulite actives that favors reabsorption and drainage of lymph nodes .
Strong Points - Active Principles
- L-Carnitine: amino acid derivative considered a fat-eating molecule . It works by lowering excessively high triglyceride and cholesterol levels by improving lipid metabolism. L-Carnitine favors the elimination of fats , as it oxidizes and transforms them into energy for the body.
- Arnica: active especially effective to improve blood circulation , anti-inflammatory effect .
- Caffeine: natural substance (an alkaloid) that we can find in the leaves, seeds and in the fruits of more than 63 species of plants. Caffeine is used in anti cellulite treatments because it acts on the metabolism with a draining action , while eliminating toxins. The active principle of caffeine has the ability to stimulate the drainage and elimination of stagnant fluids ( edematous function). To this is added its fundamental property of stimulating the mobilization of adipose tissue fatty acids (lipolytic activity). Lipolytic activity allows the hydrolysis of adipose tissue triglycerides and elimination of free fatty acids. However, oral intake of caffeine does not cause any benefit to the treatment of cellulite, as the active ingredients do not reach the nodules.
- AE Orange, soothing and relaxing effect, this essential oil is an excellent reactivator of cell circulation and anti cellulite.
- Asian Sparkling extract, improves the appearance of the skin, acts as a regenerator thanks to its active ingredients that act on the blood circulation and the natural production of collagen, which translates into firmer skin. It is a great vasoconstrictor, improves blood circulation and is therefore very used in treatments for tired legs or to improve blood flow improving the appearance of cellulite . To all this must be added its diuretic and draining effect.
- Extract of Ruscus, excellent anti-inflammatory properties and constrictor vessels , so it is recommended to use in anti cellulite treatments, draining or tired legs.
No parabens, no alcohol, no phenoxyethanol, no perfume, no dyes.
Mode of Use
On clean skin apply a generous amount of product with upward massage until total absorption.
Conservation
In a closed, fresh and dry place. The container must be tightly closed and protected from light. Avoid cross-contamination.
Warnings
Do not eat. Keep out of the reach of children. Avoid contact with eyes and mucous membranes. Wash hands after use.
Ingredients
Aqua, Petrolatum, Paraffinum liquidum, Isopropyl myristate, PEG-100 stearate, Glycerin, Caffeine, Glyceryl stearate, Sodium polyacrylate, Cetyl palmitate, Helianthus annuus seed oil, Benzyl alcohol, Hydrogenated polydecene, Propyleneglycol, L-Carnitine, Arnica montana extract, Juniperus communis oil, Hypericum perforatum extract, Melissa officinalis oil, Rosmarinus officinalis oil, Centella asiatica extract, Ruscus aculeatus extract, Hyaluronidase, Citrus aurantium dulcis oil, Glycine soja oil, Beta-sitosterol, Squalene, Tocopherol, Dehydroacetic acid, Benzoic acid, Sodium Benzoate, Potassium sorbate, Sorbic acid, Trideceth-6, Limonene.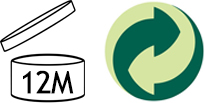 Presentation
- Package of 500 cc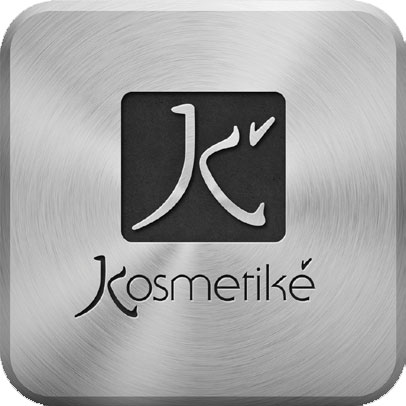 PROFESSIONAL LINE
The Kosmetiké Professional cosmetics line has been created to offer products for professional use at very competitive prices.
Their careful formulations have been selected based on the following criteria:
- High quality and effective ingredients
- High in natural ingredients
- Trend products in the current market
- Soft and pleasant textures
- Products totally pure and natural, without chemical, synthetic or animal additives and without dyes or preservatives
The main objective of the whole range of products of the Kosmetiké Professional line is the search for the maximum care of the skin and the hair.
Reviews
4,5
120 reviews

loading reviews...
Roser
Spain
12/11/2023
Helena
Portugal
04/10/2023
Elissa
Spain
04/10/2023
Elena
Spain
15/09/2023
CAROLINA
Spain
21/08/2023
Larysa
Spain
19/08/2023
ELENA
Spain
07/08/2023
Antonio Damian
Spain
02/08/2023
Maria José
Portugal
02/08/2023
Mayte
Spain
13/07/2023