Kosmetiké Professional 250 cc Sensitive Skin: Eliminates All Types of Impurities (Ref. T0003)
clients ratings:

4.8 of 5 (13 reviews)
before 4,80€
price 1,95€


Offer -59%

[Including VAT]
Product in stock. 219 units in stock. Immediate shipping
* The shipping costs are calculated in the shopping basket
Description
Description Kosmetiké Professional 250 cc Sensitive Skin: Eliminates All Types of Impurities (Ref. T0003)
Soothing and moisturizing tonic special for sensitive skin. Instantly soothes the skin eliminating all types of impurities and scrubs
Soft tonic that regulates the pH of the skin after the process of make-up , leaving the skin soft and moisturized . Especially formulated for the most sensitive skins, it contains no alcohol and contains a great deal of soothing and moisturizing substances , among which are the vegetable extracts of marigold, witch hazel, glycerin and propylene glycol, which return the skin to its natural state after the cleaning process .
Alcohol-free, without parabens, without colorants, without phenoxyethanol.
How to use
Apply on face, neck and décolleté with a gentle massage until total absorption.
Conservation
In a closed, fresh and dry place. The container must be tightly closed and protected from light. Avoid cross-contamination.
Warnings
Do not eat. Keep out of the reach of children.
Ingredients
Aqua, Propyleneglycol, PEG-40 Hydrogenated castor oil, Calendula officinalis extract, Hamamelis virginiana extract, Glycerin, PEG-75 Lanolin, Imidazolidinyl urea, Potassium sorbate, Perfum, Sodium benzoate, Tetrasodium EDTA, Citric acid, Benzyl benzoate, Benzyl salicylate, Citronellol , Coumarin, Eugenol, Geraniol, Hexyl cinnamal, Limonene, Linalool, Hydroxycitronellal.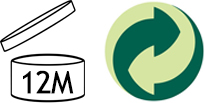 Presentation
- Package of 250 cc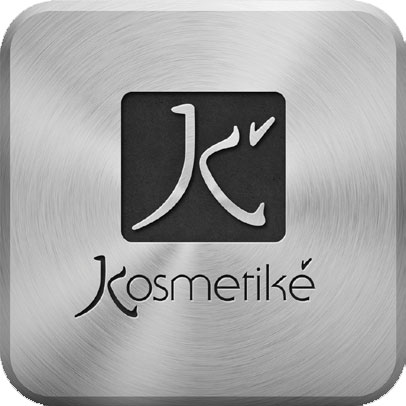 PROFESSIONAL LINE
The Kosmetiké Professional cosmetics line has been created to offer products for professional use at very competitive prices.
Their careful formulations have been selected based on the following criteria:
- High quality and effective ingredients
- High in natural ingredients
- Trend products in the current market
- Soft and pleasant textures
- Products totally pure and natural, without chemical, synthetic or animal additives and without dyes or preservatives
The main objective of the whole range of products of the Kosmetiké Professional line is the search for the maximum care of the skin and the hair.
reviews
Reviews Kosmetiké Professional 250 cc Sensitive Skin: Eliminates All Types of Impurities (Ref. T0003)
No reviews found for this product.

loading reviews...
<<
<

1

/
>
>>

reviews

view per page
Perfecto
#1 on 02/05/2022 N° Client: jose

Te deja la piel suave y hidratada me encanta la olor volveré a repetir
#2 on 28/02/2022 N° Client: Vanesa

Esta bien, nose mucho de tonicos.
#3 on 23/11/2021 N° Client: Valentina Maria

Súper producto me encanta la calidad
#4 on 20/08/2021 N° Client: Ana Elizabeth

Muy bueno, da gusto ponerlo, me lo doy en espray y refresca e hidrata mucho, me gusta mucho.
#5 on 09/08/2021 N° Client: Pepa

Tónico excelente.
#6 on 08/08/2021 N° Client: TRINIDAD

Hidrata m gusta
#7 on 23/07/2021 N° Client: rosa

Muy bueno, lo compré para probar y es muy bueno
#8 on 03/03/2021 N° Client: MARIA ESTHER

cumple
#9 on 05/11/2020 N° Client: anonymous

Me encanta su aroma y aparte tonifica bastante bien,no deja la piel tirante.
#10 on 24/09/2020 N° Client: anonymous

Me ha encantado, el olor es un poco peculiar, no diría que hace mal olor, pero si es un olor como a "medicina", la piel queda estupenda, con un tono y aspecto genial. Me encanta.
#11 on 17/06/2020 N° Client: anonymous

Muy agradable
#12 on 28/01/2020 N° Client: anonymous

Un diez
#13 on 08/03/2019 N° Client: anonymous