Lavender Oil 500ml with dispenser Kinefis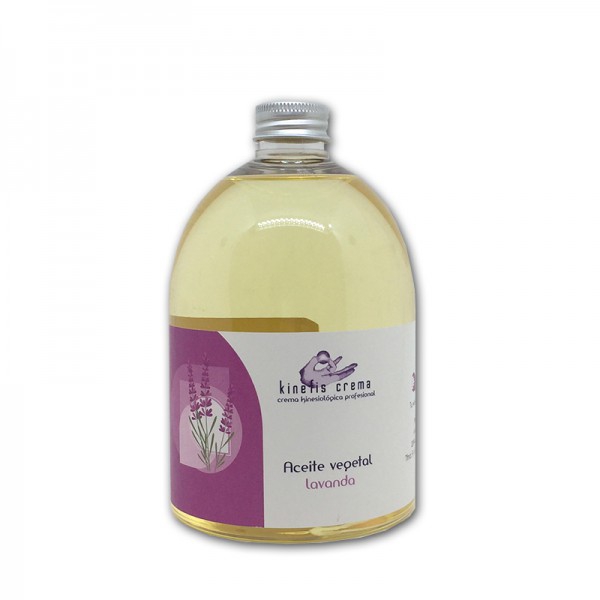 -45% off
5,49€
Including VAT
(4,54€ without VAT)
before 9,95€
Product in stock. Immediate shipping
* The shipping costs are calculated in the shopping basket
Reference: V1410248
Description
Oil by its composition reduces pain from inflammation of tissues and prevents joint pain, avoid folliculitis and is highly recommended for body relaxation massage.

Description
Massage oil base 100% vegetable, contains in its composition lavender essential oil as an active ingredient, which gives the mixture its excellent properties at different levels:
- Relief of muscle tension.
- Antiseptic and purifying.
- Aromatherapy: soothing, refreshing and relaxing.
The mixture of vegetable oils this product acts as an excellent emollient leaving skin smooth and soft, while acting as a repairer of possible cracks due to dryness or skin exposure to external aggressive agents.
Enriched with vitamin E, which enhances the antioxidant properties already with oils, and a pleasant fresh and soft aroma.
It has a pleasant and intense aroma of lavender.
- Does not contain mineral oils.
- Does not contain parabens or phenoxyethanol.
- Does not contain silicones.

How to use
Apply directly to the skin to perform massage.
Reviews
4,6
94 reviews

loading reviews...
Franck
France
08/03/2023
Aureliana
Portugal
02/03/2023
Monica
Spain
22/02/2023
Jose Antonio
Spain
21/01/2023
Fernando
Spain
08/12/2022
José Jesús
Spain
30/11/2022
Alena
Spain
30/10/2022
Lara
Spain
25/10/2022
Rocio
Spain
26/07/2022
Isabel
Portugal
18/07/2022