Lenoplast Free 10 cm x 2.7 mts: Adhesive elastic bandage (Box)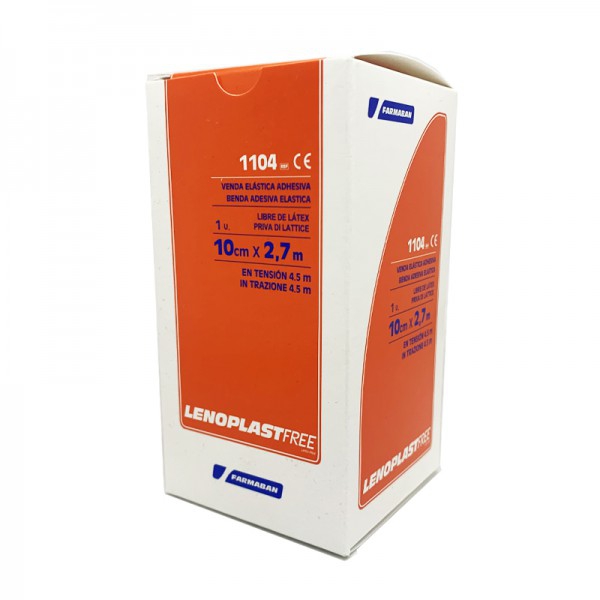 3,85€
Including VAT
(3,50€ without VAT)
Product in stock. Immediate shipping
* The shipping costs are calculated in the shopping basket
Reference: FM-1104
Description
Adhesive bandage in elastic cotton fabric Lenoplast Free bleached 10 cm x 2.7 m in box.
Technical characteristics:
• White polyethylene sheet
• White polypropylene center
• Microperforated polypropylene bag
Indications:
• Support bandages
• Compression bandages
•Fixation of dressings
Properties:
• Presents false edges that prevent fraying (avoiding strangulation)
• White color with yellow central guide line.
• Synthetic rubber and zinc oxide adhesive with high adhesive strength on the skin.
• Allows skin perspiration (Prevents skin maceration)
• Presents adhesive-free margins (avoids skin lesions in bandages applied over long periods of treatment)
• 18 mm injected center (facilitates application of the bandage and avoids cuts)
Presentation:
- Carton box
Reviews