Lenoplast Free 5 cm x 2.7 mts: Adhesive elastic bandage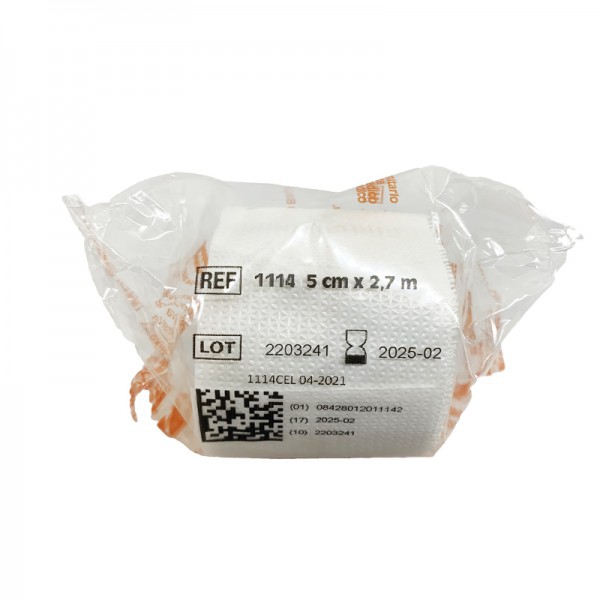 -10% off
2,15€
Including VAT
(1,95€ without VAT)
before 2,40€
Product in stock. Immediate shipping
* The shipping costs are calculated in the shopping basket
Reference: FM-1114
Description
Adhesive bandage in bleached cotton elastic fabric 5 cm x 2.7 mts .
Technical characteristics:
• Latex-free adhesive mass
• White polyethylene sheet
• White polypropylene center
• Microperforated polypropylene bag
Indications:
• Support bandages
• Compression bandages
• Fixation of dressings
Properties:
• WITHOUT LATEX (Prevents allergies)
• DOES NOT CONTAIN ROSIN
(Avoid allergies, mostly children)
• Presents false edges that prevent fraying (avoiding strangulation)
•White color with yellow central guide line.
•Synthetic rubber and zinc oxide adhesive with high adhesive strength on the skin.
•Allows skin transpiration (Prevents skin maceration)
•Presents adhesive-free margins (avoids skin lesions in bandages applied over long periods of treatment)
•18 mm injected center (facilitates application of the bandage and avoids cuts)
Presentation:
- Plastic bag
Reviews
4,6
8 reviews