Mask Easy Peel Off Papaya Kosmetiké 30g - Monodosis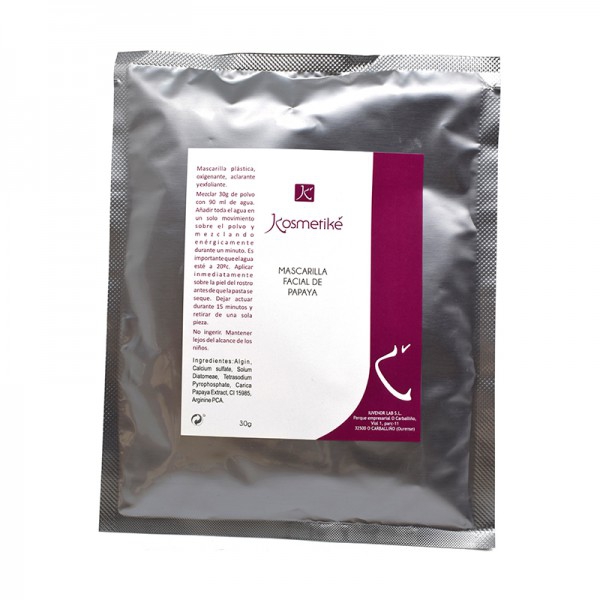 -24% off
3,20€
Including VAT
(2,64€ without VAT)
before 4,20€
Product in stock. 48 units in stock. Immediate shipping
* The shipping costs are calculated in the shopping basket
Reference: T0015
Description
Plastic mask, oxygenating, lightening and exfoliating. Papaya, is very used in face masks because of its high nutritional power.
It moisturizes damaged skin due to its antioxidant content in the form of vitamins A and C. It in turn is a good exfoliant because it contains an enzyme, papain, which removes cells from rough and pale skin samples, unifying The tone of the skin and giving it a healthier appearance.
Alginate mask with exfoliates properties . It is made with natural ingredients , such as Papaya , specially indicated to exfoliate and regenerate the skin. Papaya is a fruit rich in papain. This is a proteolytic enzyme that allows the removal of dead cells from the surface of the skin.
The mask also contains precursors for the synthesis of Arginine and Proline , two amino acids that contribute to the stimulation of cellular regeneration
Application Mode
Measure 30g of powder and 90g of water. Add all the water at one time directly to the powder. Stir the mixture quickly and vigorously for one minute until a homogenous appendix is ​​obtained. Important: the water should be at 20ºC. Immediately apply the mask on the face before it begins to dry, in less than 5 minutes. Leave on for at least 15 minutes and remove it in one piece.
Warnings
Do not eat. Keep out of the reach of children.
Ingredients
Algin, Calcium sulfate; Solum Diatomeae; Tetrasodium Pyrophosphate; Carica Papaya Extract; CI 15985; Arginine PCA.
Presentation
- Container composed of a single-dose facial mask - 30 grams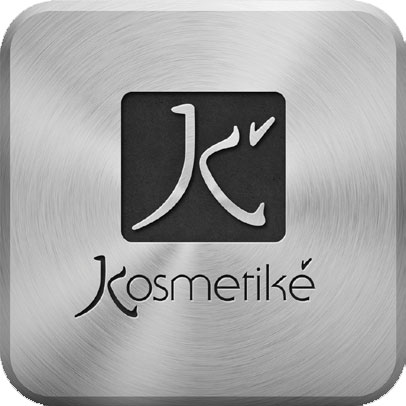 PROFESSIONAL LINE
The Kosmetiké Professional cosmetics line has been created to offer products for professional use at very competitive prices.
Their careful formulations have been selected based on the following criteria:
- High quality and effective ingredients
- High in natural ingredients
- Trend products in the current market
- Soft and pleasant textures
- Products totally pure and natural, without chemical, synthetic or animal additives and without dyes or preservatives
The main objective of the whole range of products of the Kosmetiké Professional line is the search for the maximum care of the skin and the hair.
Reviews