Nobecutan sterile spray dressing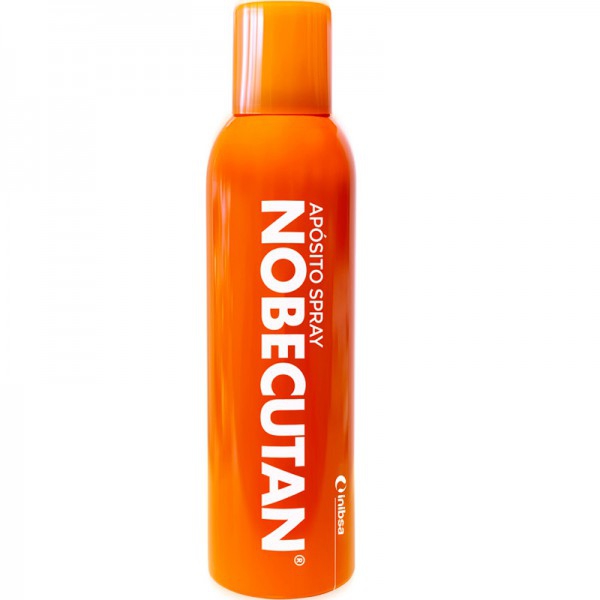 26,50€
Including VAT
(24,09€ without VAT)
Product in stock. Immediate shipping
* The shipping costs are calculated in the shopping basket
Reference: 12.242.1
Description
Nobecutan sterile spray dressing
Technical characteristics:
- Transparent color
- Capacity (container): 250 Ml.
- Characteristics: Sterile, elastic, antiallergic, antiseptic, microporous, easy and quick to apply, which allows baths and personal hygiene.
- Application: Wound protection and increased adhesiveness.
- It is a dressing in the form of an aerosol, which when deposited on the skin, acts by forming a thin adherent film, very elastic and transparent to steam and humidity.
- Useful in dermatology; Superficial burns, postoperative use, pediatrics, as a complement to conventional dressings, small wounds, puncture sealing, vaccinations and fistulas.
- Composition: Composed of an acrylic copolymer, ethyl acetate, tetramethylthiouramium disulfide, propellant.
- How to use: Spray on the desired part from a distance of 15-20 cm. A better coating is achieved by successive applications, once the first layer dries. A few days after spraying, the film peels off at the edges and can then be easily removed. To help its elimination, acetone, ether or ethyl acetate can be used.
- Sale per unit
Reviews
4,8
13 reviews

loading reviews...
anonymous
Spain
21/07/2021
anonymous
Spain
07/07/2021
anonymous
Spain
08/04/2021
anonymous
Spain
24/02/2021
anonymous
Spain
21/12/2020
anonymous
Spain
04/12/2020
anonymous
Italy
21/10/2020
anonymous
Spain
06/10/2020
anonymous
Spain
30/09/2020
anonymous
Spain
27/08/2019