O'Live Resistance Elastics: Ideal for strength training, rehabilitation and functional training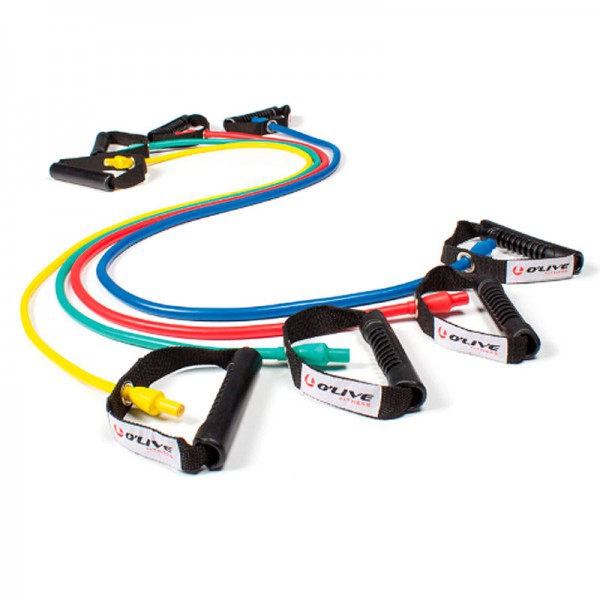 14,50€
Including VAT
(11,98€ without VAT)
* The shipping costs are calculated in the shopping basket
Available options
Description
O'Live resistance elastics perfect for strength training, rehabilitation and functional training . They are made of high quality 100% natural rubber with a slightly flexible, breathable and ergonomic grip. In addition, each elastic incorporates a partial nylon sheath for added protection.
Technical characteristics:
- Made with 100% natural rubber
- Flexible, breathable and ergonomic grip
- Partial nylon sheath
Intensities:
Four resistance levels , perfect for circuit training. Each intensity has a different color and a length of 1.22 m plus handles.
- Light, COLOR: Yellow
- Medium, COLOR: Green
- Strong, COLOR: Red
- Extra Strong, COLOR: Blue
Reviews
5
22 reviews

loading reviews...
anonymous
Spain
03/08/2021
anonymous
Spain
09/07/2021
anonymous
Spain
10/04/2021
anonymous
Spain
01/02/2021
anonymous
Spain
03/07/2020
anonymous
Spain
24/04/2020
anonymous
Portugal
23/04/2020
anonymous
Spain
22/04/2020
anonymous
Spain
22/04/2020
anonymous
Spain
16/04/2020