Pack 25 Units - Kinefis Cryo Therm Fast Instant Ice Bag (14x18 cm)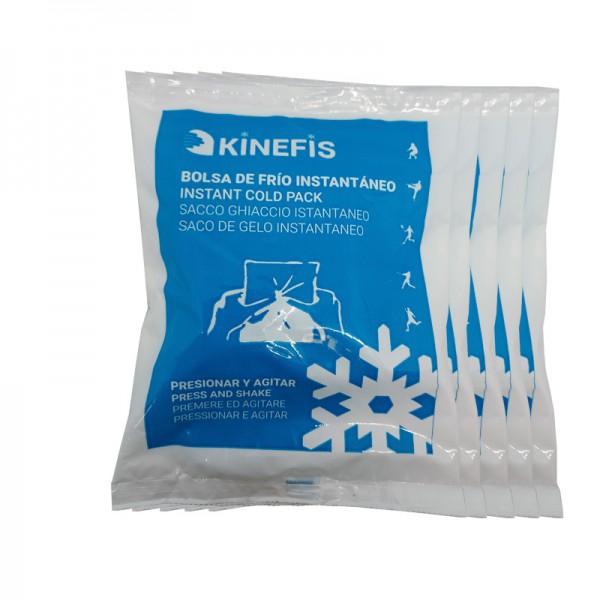 16,00€
Including VAT
(13,22€ without VAT)
Product in stock. 1 units in stock. Immediate shipping
* The shipping costs are calculated in the shopping basket
Description
Kinefis Cryo Therm Fast is a high quality instant cold bag. Thanks to the mixture, the temperature reaches -5 ° C, reaching 0 ° C in 30 minutes.
The instant ice pack is ideal for first aid applications that require cold therapies quickly and efficiently . With this bag you will forget about bruises, sprains, traumas, hyperthermia and other cases where cryotherapy is supported.
How to use
- Press hard until the water bubble inside it breaks.
- Shake so that the content is mixed.
- Apply to the affected area.
Measurements
- 14x18 cm.
Presentation
- 25 Units
Reviews